Trading vs. Selling: The Benefits of Trading In Your Car
Upgrading Your Ride: Trade It In or Sell it?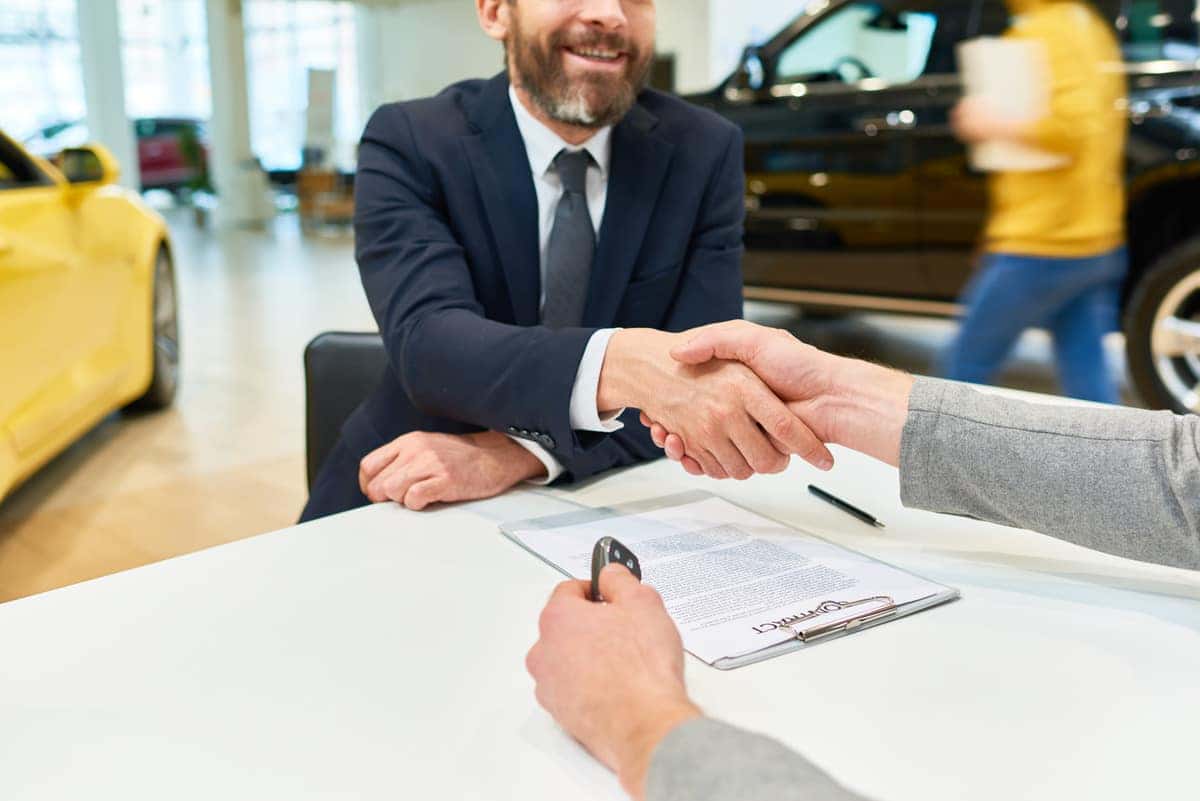 At some point in your driving career, you've probably had to consider whether to trade in or privately sell your vehicle. While there are advantages and disadvantages to both, trading your car to a certified dealership can be an easy way to get rid of your used car with less hassle. It's important for car owners to know the difference between these options because the decision to sell your car for cash or trade it in can depend on different factors.
Continue reading to learn all about the pros and cons of selling your used car vs. trading into a dealership. 
Find Out How Much Your Car is Worth
Before you even decide whether you want to sell or trade your car, you have to figure out your vehicle's value. There are a lot of factors that go into determining how much your car is worth. For example, the age, mileage, and condition of your car all aid in determining its value.
Thankfully, there are websites you can use to find out the worth of your car. Using websites like Kelley Blue Book, all you'll have to do is input the required information, and it should do the rest for you. It's important to know the value of your car before you sell or trade in because you want to make sure that you are informed and prepared to negotiate. 
Trading vs. Selling: What's the Difference? 
The main differences between selling your car privately and trading into a dealership have to do with the convenience of sale and potential profit. If you're looking for a streamlined, simple exchange, it's wise to consider trading in your car. When you opt to trade in your car, you're essentially offering your used vehicle to a dealership in exchange for credit toward a car you're purchasing. This is a great option for those who want to get rid of their old car and get into a new one quickly. 
On the other hand, when you choose to sell your car, you will have to put in a lot more effort in order to make a profit. You'll have to research how much your car's worth, get it ready for viewing, negotiate a sale, and transfer the paperwork—all while shopping for your next car. 
Benefits of Trading In Your Car
If you've been in the position where you're ready to get rid of your old car and get into something new—you've probably asked yourself the question, "Is trading in a car worth it?" In most instances, the answer is yes. There are multiple benefits to trading in your car to a dealership rather than privately selling: 
You'll Get a Fair Price
If you opt to sell privately, you'll have to wait until peak season to begin advertising your car to ensure the best price. But when you trade in your car to a dealership, you can be confident that you are getting the best price possible, regardless of the time of year. The price offered by a dealership will be industry-set pricing—which typically doesn't fluctuate. 
Avoid the Waiting Game
When you choose to trade in your vehicle, you'll be given an offer immediately and be able to use that money as a downpayment on the new car of your choice. On the other hand, if you sell, you'll most likely have to wait until your old car is sold before you purchase your new one. 
Save on Reconditioning Costs
When you choose to sell, in order to get the most bang for your buck, you'll want to have your car in the best condition possible. To achieve this, you'll have to put forth some money to have your vehicle detailed. However, when you trade into a dealership, they're already expecting to have to detail the car — so that's included in your trade-in value. 
Ensure a Safe Transaction
Selling your car can seem like a sketchy task. Unless you know someone personally who wants to buy your car, you'll be coordinating with strangers. Additionally, with nothing to hold them accountable, you're risking people ripping you off. For example, being paid in counterfeit bills or forged checks. When you trade your vehicle with a reputable dealer, you can be confident that your transaction is completely safe and legitimate. 
Trade-In Your Car at Burlington Kia
We hope that this post answers your question, "Is trading in a car worth it?" While there are advantages and disadvantages to both trading in and privately selling your car, we've found that the pros of trading in your car far outweigh the pros of privately selling your vehicle. Ultimately, trading in your car at a dealership is safer and easier, while privately selling is time-consuming and possibly unsafe. 
If you're looking to trade in your current vehicle, Burlington Kia can ensure a seamless experience from start to finish. Use the button below to contact our dealership so you can trade in and drive away in a brand-new car!