Explore the Features of the 2024 Kia Soul
Get Behind the Wheel of the 2024 Kia Soul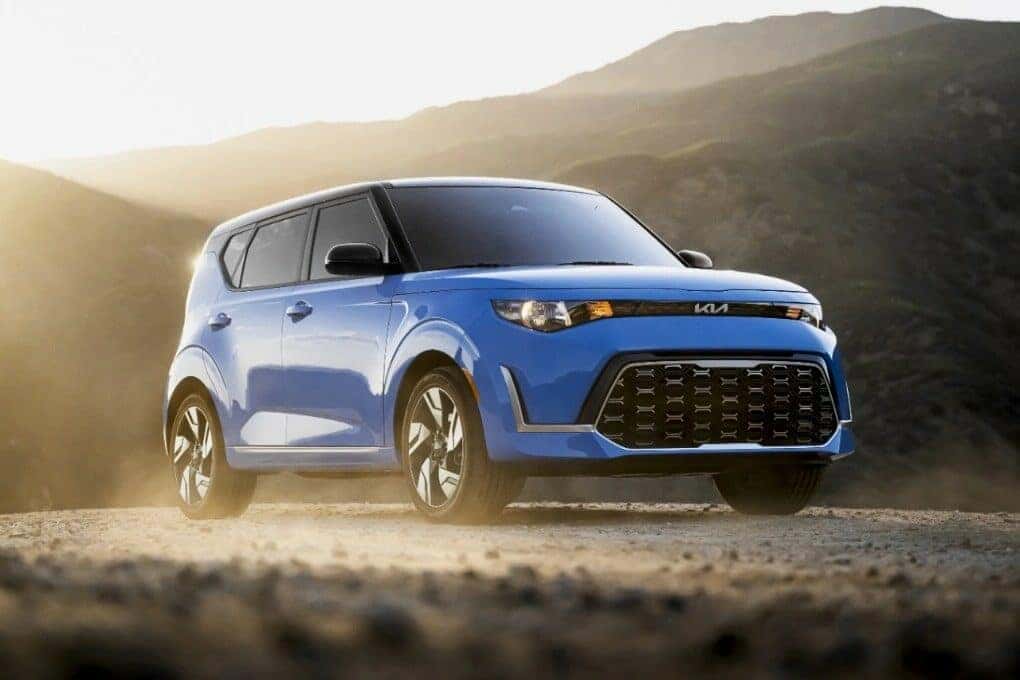 The compact crossover segment is a hotly contested arena in the automotive world, and one vehicle that has consistently stood out from the crowd is the Kia Soul. Known for its distinctive design and many features, the 2024 Kia Soul continues to turn heads and capture hearts. Whether you're a seasoned Soul owner or considering one for the first time, let's dive into the exciting features that make the 2024 Kia Soul a standout in its class.
Bold and Stylish Exterior
One of the first things you'll notice about the 2024 Kia Soul is its bold and stylish exterior. The design philosophy remains faithful to the iconic boxy shape that has made the Soul instantly recognizable. However, Kia has given it a modern twist with sleek lines and updated accents. The signature tiger-nose grille, sharp headlights, and LED taillights add a touch of sophistication to the Soul's exterior. You can also choose from various vibrant colors to match your personality.
Spacious and Comfortable Interior
Step inside, and a surprisingly spacious and comfortable interior will greet you. Despite its compact size, the 2024 Soul offers ample headroom and legroom for the driver and passengers. The high seating position provides excellent visibility, making it easy to navigate city streets or cruise on the highway. The quality of materials and attention to detail in the cabin makes it feel more upscale than you'd expect from a vehicle in this price range.
User-Friendly Infotainment System
The 2024 Kia Soul comes equipped with an impressive infotainment system that's intuitive and user-friendly. The standard 10.25-inch touchscreen display offers crisp graphics and quick response times. You can seamlessly connect your smartphone using Apple CarPlay or Android Auto to access your favorite apps, make calls, send texts, and play music. The available Harman Kardon premium audio system also ensures that your music sounds crystal clear, turning your Soul into a mobile concert venue.
Advanced Safety Features
Safety is a top priority for Kia, and the 2024 Soul reflects this commitment with a comprehensive suite of advanced safety features. The Kia Drive Wise driver-assistance package includes:
Forward Collision Warning

: This system can detect a potential collision, warn the driver, or even apply the brakes if necessary.

Lane Keeping Assist

: It helps you stay in your lane by gently steering the vehicle if you start to drift.

Blind Spot Monitoring

: Alerts you to vehicles in your blind spot, reducing the chances of an accidental lane change collision.

Rear Cross-Traffic Alert

: Provides a warning if there's a vehicle approaching from the side while you're reversing.
Fuel-Efficient Engine Options
The 2024 Kia Soul offers a choice of engines to suit your preferences and driving habits. The base engine is a fuel-efficient four-cylinder that provides ample power for daily driving while maintaining excellent gas mileage. If you're looking for more power, there's also an available turbocharged engine that delivers a thrilling driving experience. With these options, you can balance performance and efficiency to match your needs.
Customization and Trim Levels
Kia understands that every driver is unique, so they offer various trim levels and customization options for the 2024 Soul. Whether you're looking for a budget-friendly option with essential features or a fully loaded trim with all the bells and whistles, there's a Soul for you. You can also choose from various packages and accessories to personalize your Soul and make it yours.
Contact Burlington Kia To Schedule a Test Drive Today
If you are in the market for a new car, consider driving home the 2024 Kia Soul. With its bold style and advanced safety technology, you are getting a car built with you in mind. Our team here at Battleground Kia is here to help you find the car of your dreams. Reach out today to schedule a test drive of this incredible vehicle.