New Kia Why Buy 2021 Kia Seltos near Raleigh NC in Burlington near Raleigh NC
Why Buy 2021 Kia Seltos near Raleigh NC
View Inventory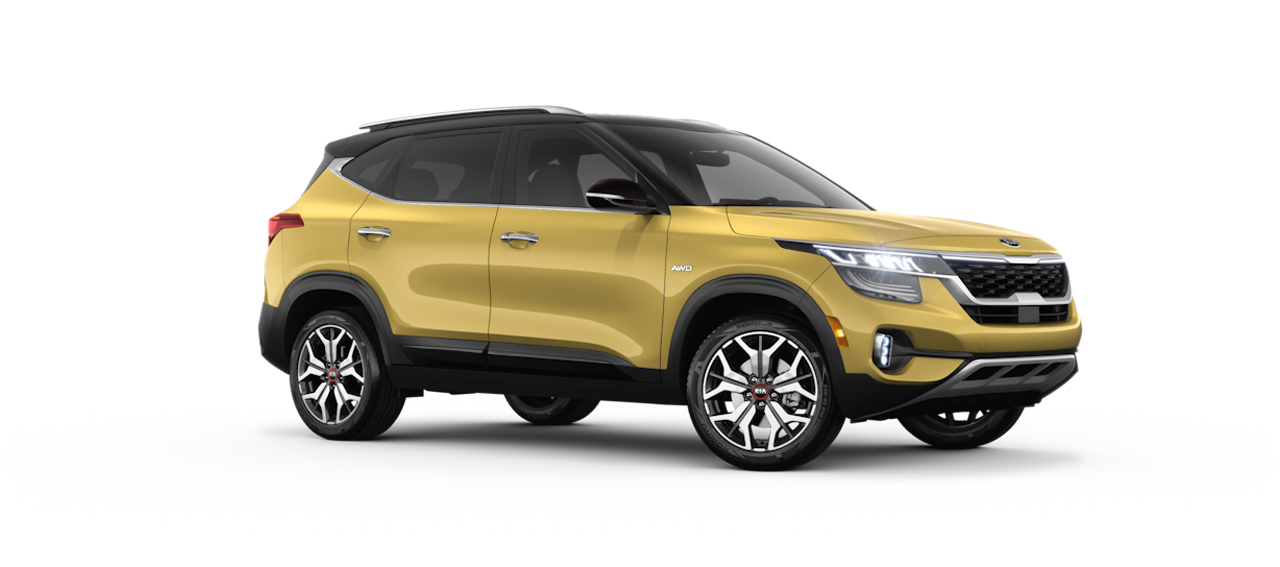 Vehicle Overview
Burlington Kia is here to answer the question of why you might want to buy the 2021 Kia Seltos near Raleigh. The information we give you about the Seltos is serving Raleigh North Carolina buyers with the practical information you need to make a good purchase. There are a lot of great compact SUVs out there, but some of them wouldn't be a good fit for your family. For every car buyer, there's a perfect car, and for every car, there's the ideal configuration for a certain buyer. Our job is to help you meet your ideal vehicle. We'll be going over important features of the new 2021 Kia Seltos and let you know.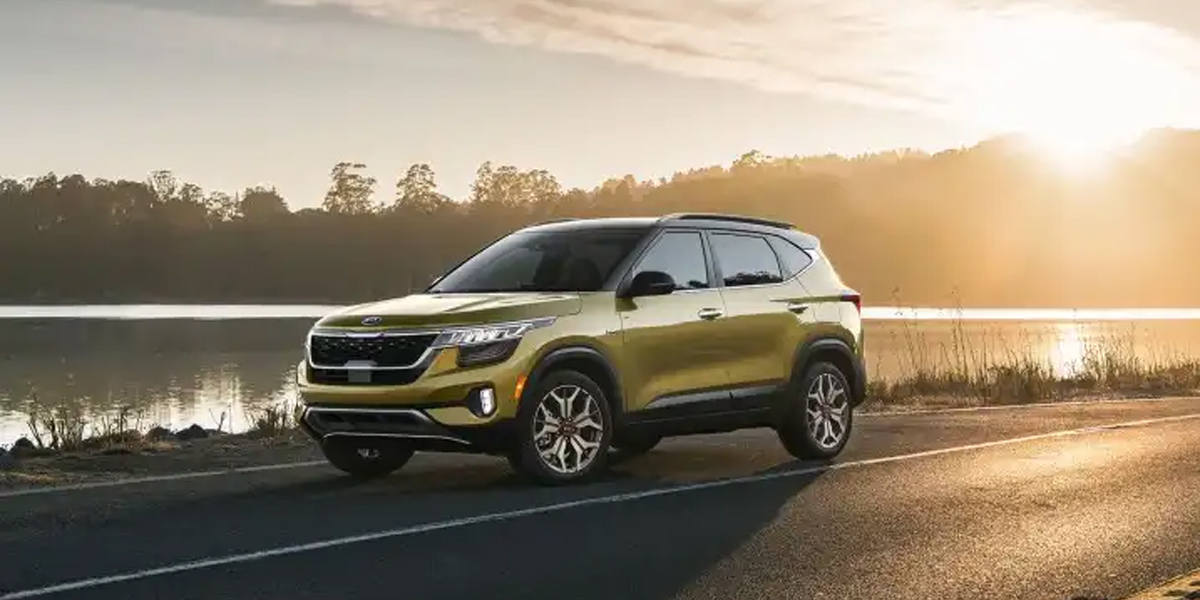 Exterior – 2021 Kia Seltos
Burlington Kia appreciates an attractive compact SUV just as much as you do. That's why we're serving Raleigh North Carolina buyers with options like the handsome Seltos. You'll find that the exterior is by far more upscale than so many other compacts. It's much more muted than the wild Soul, but that's because Seltos drivers are a little more refined themselves. They want something fun but moderately elegant, and that's exactly what the Seltos is. You'll get full LED lighting on the SX trim, a much more upscale version of the Seltos, and highly representative of the promise of the model. If you want upscale on your Seltos, you can get that. When you buy a Seltos, you're going to get a lot of people asking you what kind of SUV it is because they want to run out and buy one, too.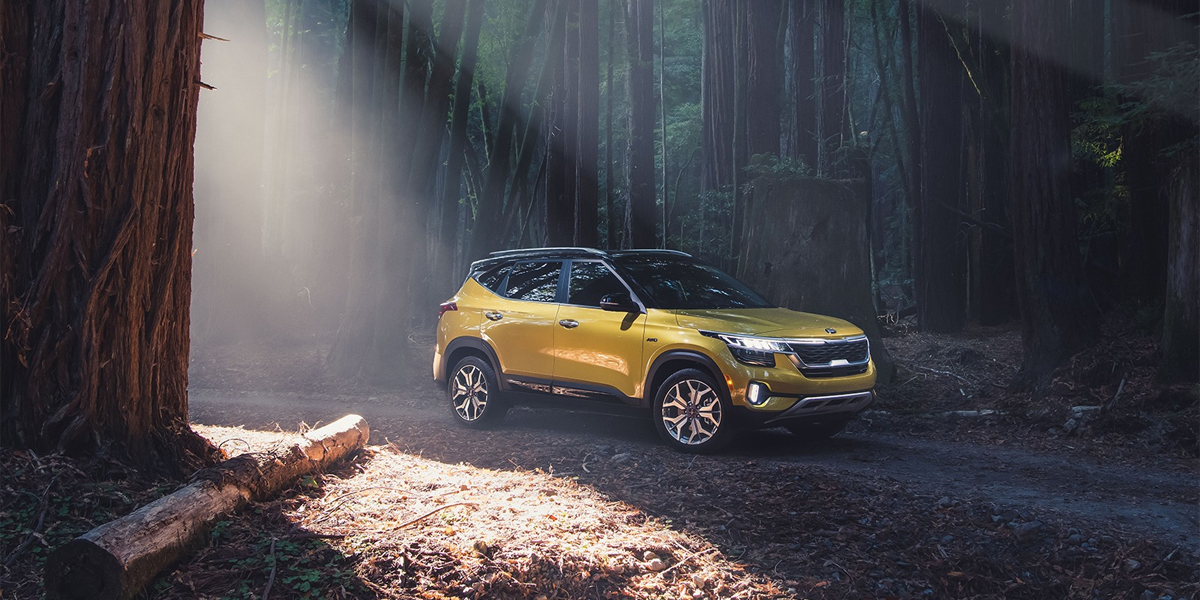 Interior – 2021 Kia Seltos near Raleigh NC
The interior of the 2021 Kia Seltos near Raleigh is practical, ergonomic, and cozy. Cozy may be the best way to describe it. You get your choice of black or gray SOFINO seating, a material that's wonderfully easy to maintain and nice to sink down into. The seats are the perfect height for comfort, and knobs and shifting apparatuses are outstandingly comfortable to touch and control. Technology luxuries abound. There's an optional 10.25″ LCD touchscreen that brings your infotainment systems to life in vibrant color. Navigate your world easily, as they've placed the touchscreen in an ergonomic location that makes it easy for driver or passenger to control. You can also kick back to some tune on your 8-speaker Bose premium audio system. It's the little things in life that matter, and the 2021 Kia Seltos near Raleigh hits all the right notes.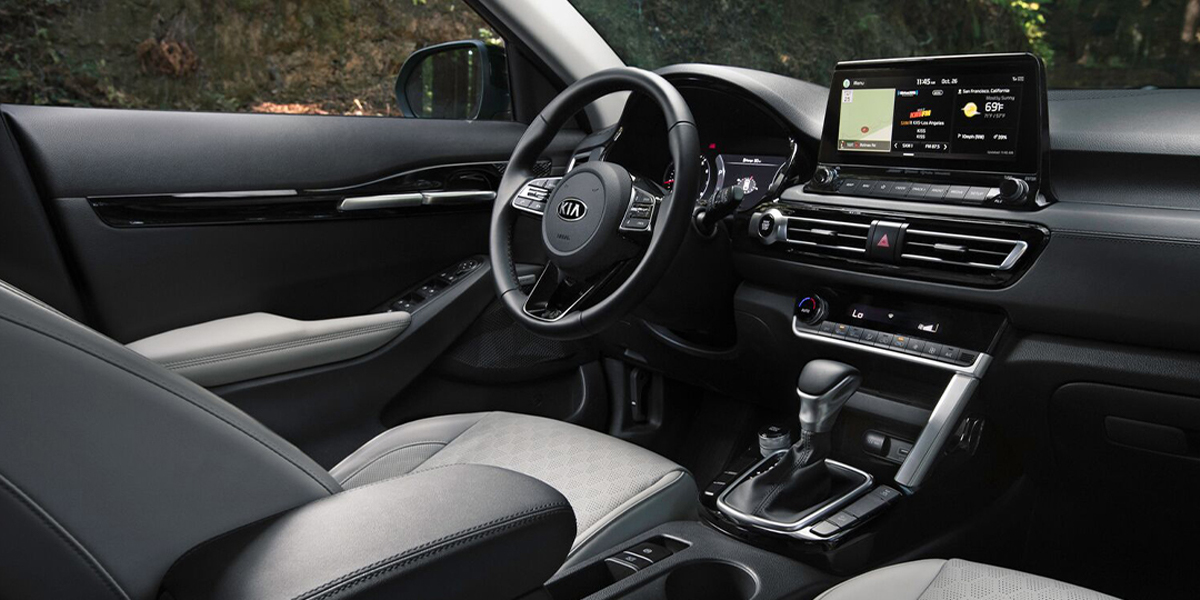 Mechanical – Seltos specs near Raleigh
The powertrain of the Seltos is as simple as most drivers of compact SUVs want it to be. It has a 175 horsepower 1.6L engine that gives you more power, or you can go with the standard 146 horsepower 2.0L engine. The stronger engine is coupled with a continuously variable automatic transmission, while the 175 horsepower option gets a 7-speed dual-clutch automatic engine for greater shifting precision. If you want greater acceleration and smoothness while shifting, then you can go with the 175 horsepower option. It's a ton of fun to drive, and the design itself is very aerodynamic, with a lot of innovative placements that help to fend off drag and other variables on the road. To put it shortly and sweetly, the Seltos is a blast to drive, and younger drivers as well as old will get a kick out of its power profile.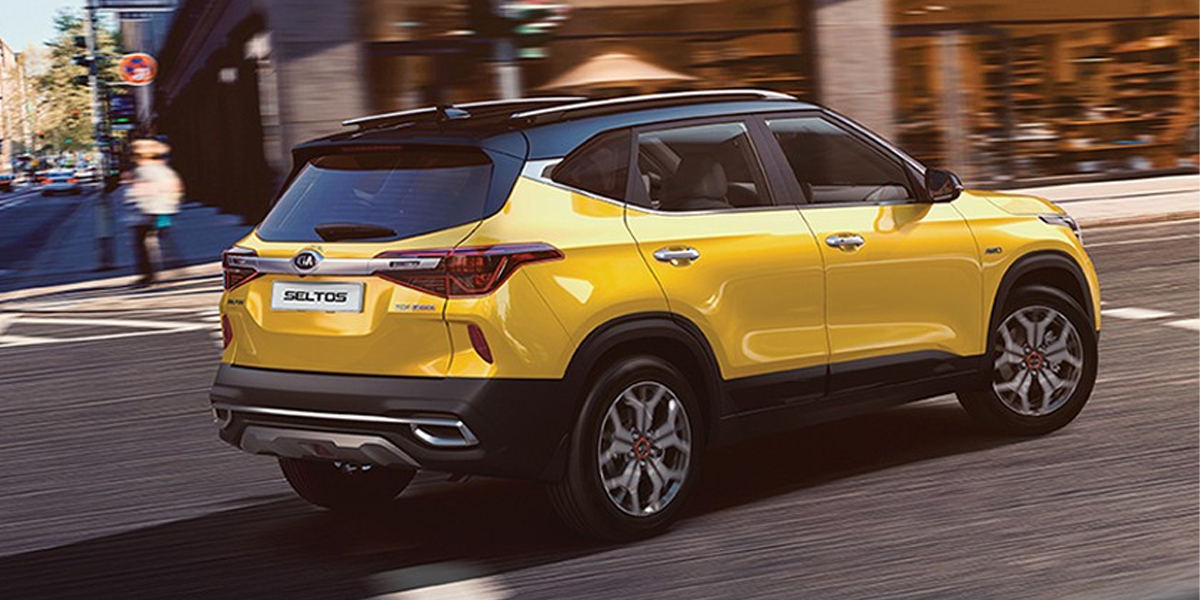 Safety – Kia Seltos specs near Raleigh NC
Your suite of safety features on the Seltos begins with the all-wheel drive option with lock mode. In this mode, you're getting better weight distribution and therefore a firmer grip on the road. The result is an outstanding handling experience even in dangerously rainy or icy road conditions. Along with this practical safety feature, you'll get things like lane keeping assist and blind spot monitoring with avoidance features. Your Seltos doesn't just alert you to danger. It can prevent accidents by adjusting its braking and steering in some situations. That's great peace of mind to have when you're driving a compact SUV.
Request Seltos Information – 2021 Kia Seltos dealer
Burlington Kia enjoys serving Raleigh North Carolina drivers with a host of specials on the new Seltos. It's our way of celebrating its upcoming arrival and sharing the good news with our customers. You can request a free quote on the Seltos and its many trims, or you can simply contact us to ask about which specials we're running on the Seltos right now. We'll share all of the information we have about the Seltos with you so that you can decide whether or not it's the right SUV for you. When you're ready to talk about the Seltos, you can stop by or just give us a call or write to us. We're always ready to serve our loyal customers.