Trim Levels – 2019 Kia Optima near Raleigh NC
Trim Levels – 2019 Kia Optima near Raleigh NC
View Inventory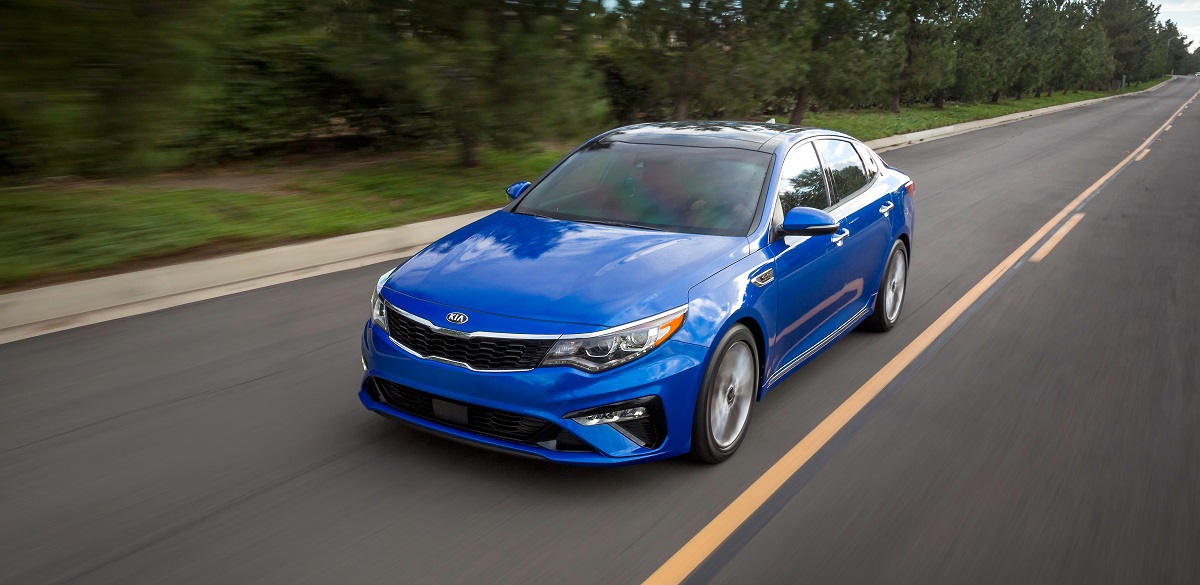 Vehicle Overview
The Kia Optima is a mid-sized sedan that continues to be well-reviewed by consumers and automotive journalists alike. The Optima is quite popular in the Raleigh area, and with the 2019 model, the nameplate gets some added juice thanks to an exterior redesign with highlights that include new trim, headlights and wheels. In addition, Kia has now made its comprehensive suite of driver assistance features standard across all trim levels—include the base! That is on top of what was already among the most impressive standard feature packages in the segment. There really is a lot to love about the 2019 Kia Optima near Raleigh, and we'd love to have you visit our local dealership serving Raleigh shoppers so that you can see it firsthand and test-drive it! In the meantime, let us explore the four core trim levels—LX, S, EX and SX—in order to find out what each offers and which one best suits you.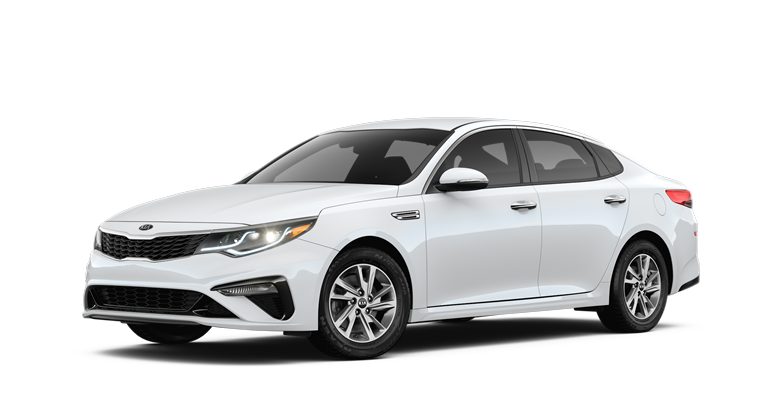 LX Trim – 2019 Kia Optima
LX stands for luxury. The LX is the base model, and Kia wants you to know that the 2019 Kia Optima available at dealers in and near Raleigh is a luxury vehicle and at a non-luxury price. There are three engine options this model year, and it all starts here with a 2.4L four-cylinder mated with a six-speed automatic transmission. This pairing gives you 185 horsepower along with 178 pound-feet of torque. The standard wheels are 16-inch alloy. You get remote locking and unlocking as well as cruise control. The mirrors are heated and the headlights are automatic. The LX also comes with an 8-inch touchscreen and a driver information display. The Uvo infotainment system has been revised for this model year and comes with Bluetooth, a USB port, Android Auto, Apple CarPlay, HD and satellite radio and a six-speaker audio system. The 2019 Kia Optima near Raleigh also has a fantastic standard safety package, and many of these features are tied in with the Uvo system. This includes a rearview camera and rear parking sensors as well as systems for blind-spot monitoring with cross rear-traffic alerts, lane keeping assistance, driver attention monitoring, lane departure warnings and forward collision warnings.
S Trim – 2019 Kia Optima in/near Raleigh NC
The S stands for Sport, and it builds on the base LX in some interesting ways. With the LX, you have the option of a Premium package. The Optima S available near Raleigh includes much of that Premium package with some tweaks—such as 18-inch rather than 17-inch wheels. Some notable features of the package are a dual-zone automatic climate control system, an auto-dimming rearview mirror, a leather-wrapped steering wheel, interior LED lighting and a much more adjustable driver's seat. The Optima S also adds a push-button start system, upgraded upholstery that includes cloth and faux leather, LED taillights, fog lights and a spectacular rear spoiler. Aspects of the Premium package that are not standard at the S level is the panoramic sunroof and the gloss black exterior trim. You can get those added to your Optima S, however, by choosing the optional Panoramic Sunroof feature suite.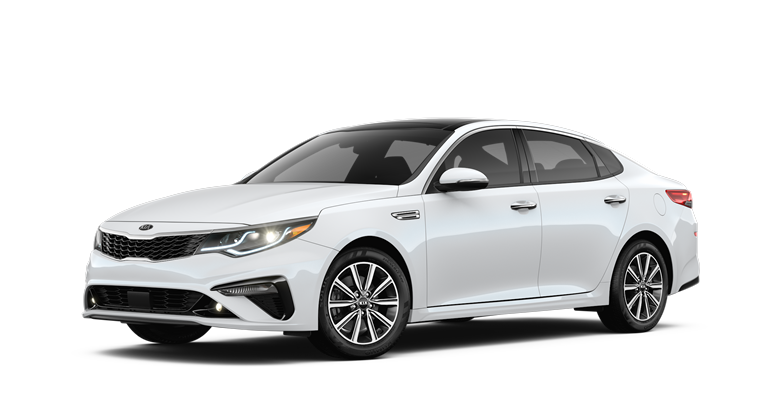 EX Trim – Kia Optima specs in/near Raleigh
EX stands for extra luxury. But the EX is much more than that. With the EX trim of the 2019 Kia Optima near Raleigh we step up to the next engine option. This engine is a 1.6L turbocharged four-cylinder, and Kia has paired it with a dual-clutch seven-speed automatic. This combination gives you 178 horsepower and 195 pound-feet of torque. The EX does build on the S in most ways but does not include the spoiler. It does, however, add a lot including upgrading the cruise control to an adaptive system. The upholstery at this level is true leather throughout. Two rapid-charge USB connections have been added to the front, and passengers in the rear seats have access to a USB port and a power port.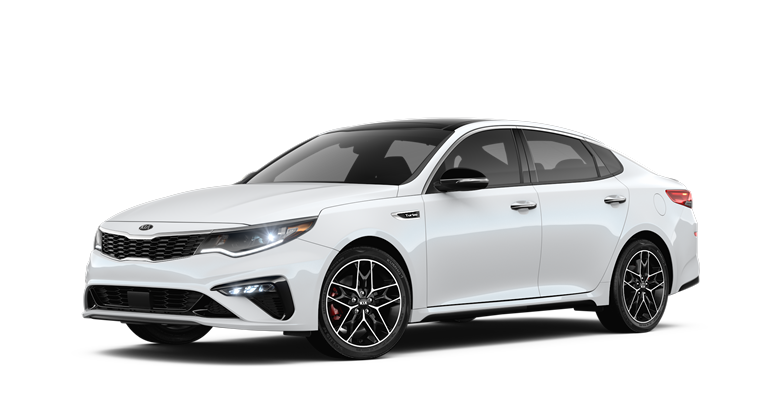 SX Trim – 2019 Kia Optima dealer
The SX combines sport and luxury. The SX is the top-of-the-line Optima available at your local Kia dealership serving Raleigh shoppers. With it comes to most powerful engine in the optima lineup: a 2.0L turbocharged four-cylinder. This engine is mated to a six-speed automatic and doles out 245 horsepower and 260 pound-feet of torque. You also get a sport-tuned suspension and stylish 18-inch wheels. Note that both of those features are available in the Premium package for the EX, and outside of the engine, the SX is essentially an EX with that package. With sportiness in mind, you also get dual exhaust tips, red brake calipers, a rear spoiler and steering wheel-mounted shift peddles. The driver information display panel is also larger and more robust than with the other trims.
Do you live in or near Raleigh and are considering a 2019 Kia Optima? At our dealership serving Raleigh shoppers, we have many models on the lot across all trim levels. There really never has been a better time to consider a 2019 Kia Optima or the Optimal lineup in general. The current prices are simply fantastic, and there are many specials available that make it even easier to finance or lease. We would love for you to visit us, see your options and test-drive them! You can also call us with any questions that you may have, or just contact us online via our website. Our dealership is glad to help!