New Kia Durham Area 2021 Kia Seltos Review in Burlington near Raleigh NC
Durham Area 2021 Kia Seltos Review
View Inventory


Vehicle Overview
The 2021 Kia Seltos has turned more than a few heads already. Many a 2021 Kia Seltos review has mentioned that the model is now coming into its own, experiencing its first true growth in the industry and letting us know that it's here to stay, serving Durham North Carolina buyers with a compact choice that doesn't slouch on luxury and technology. It's geared toward a younger audience, but surprisingly, the Seltos is also an excellent choice for even the oldest of buyers. Why? Well, it has everything you need, including an easy to maneuver smaller frame that still gives you ample cargo space. It's also ergonomic and comfortable to drive in, one of the most important things to older buyers.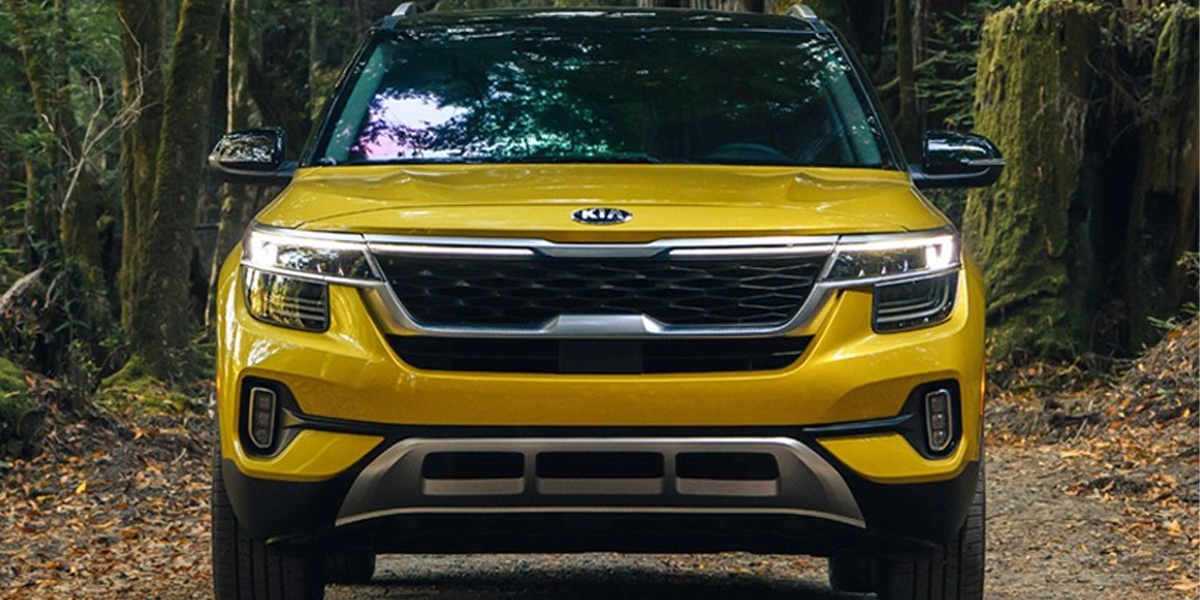 Exterior – 2021 Kia Seltos
The exterior specs of the Seltos have been primarily kept under wraps, and we don't blame Kia for wanting to introduce the 2021 Kia Seltos near Durham a little bit at a time. It builds excitement for this exciting model. What we have seen of the Seltos is beyond impressive. There's the promise of LED light, possibly auto high beams, and a much sportier design for 2021. You won't ever get bored looking at the new Seltos. We also love the two-tone color options that give you the ability to get a really engaging contrast between the body and the roof. There's nothing "boxy" about the Seltos either. It's curvy and sharp, serving Durham North Carolina buyers with an amazing array of style.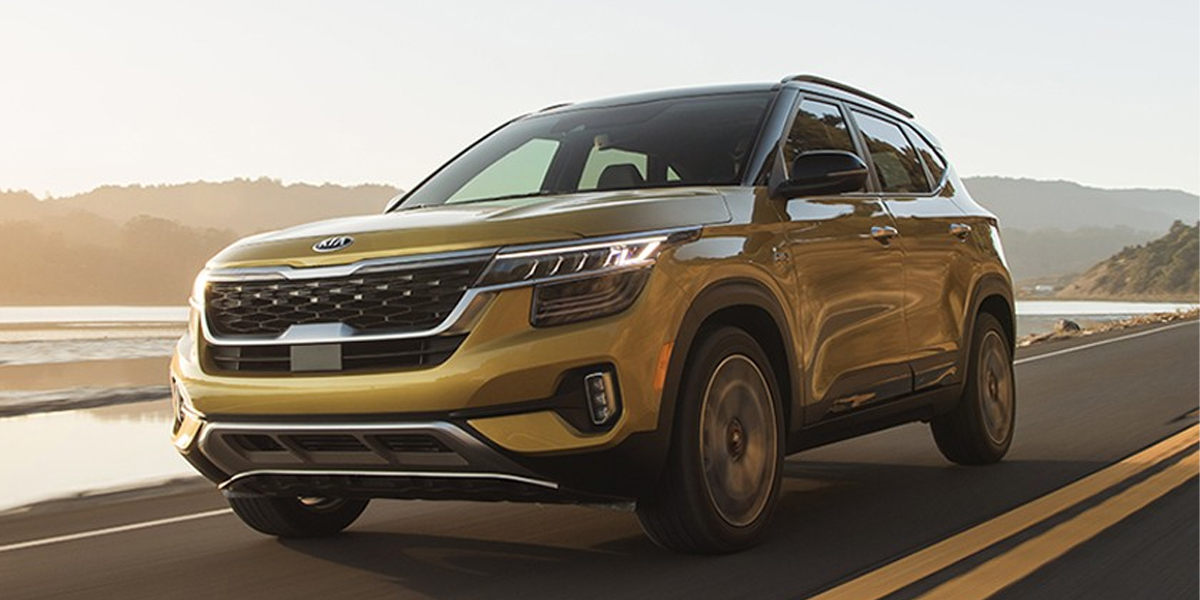 Interior – 2021 Kia Seltos near Durham NC
The comfortable interior of the Seltos is one of its strongest selling points. It features a soft, ergonomic design that places everything you need within arm's reach. Leather-wrapped steering wheel options and heated seats aren't officially announced, but given the quality of the rest of the interior, we're expecting them on the 2021 Kia Seltos near Durham. There's a Bose premium audio system that has 8 big speakers to boom out your music or podcasts at will. The infotainment system of the Seltos is well-known as a truly innovative experience, giving you the ability to have Apple CarPlay or Android Auto as well. Your 2021 Kia Seltos near Durham comes in your choice of black or gray SOFINO seat trim, a truly elegant choice for the reserved Seltos.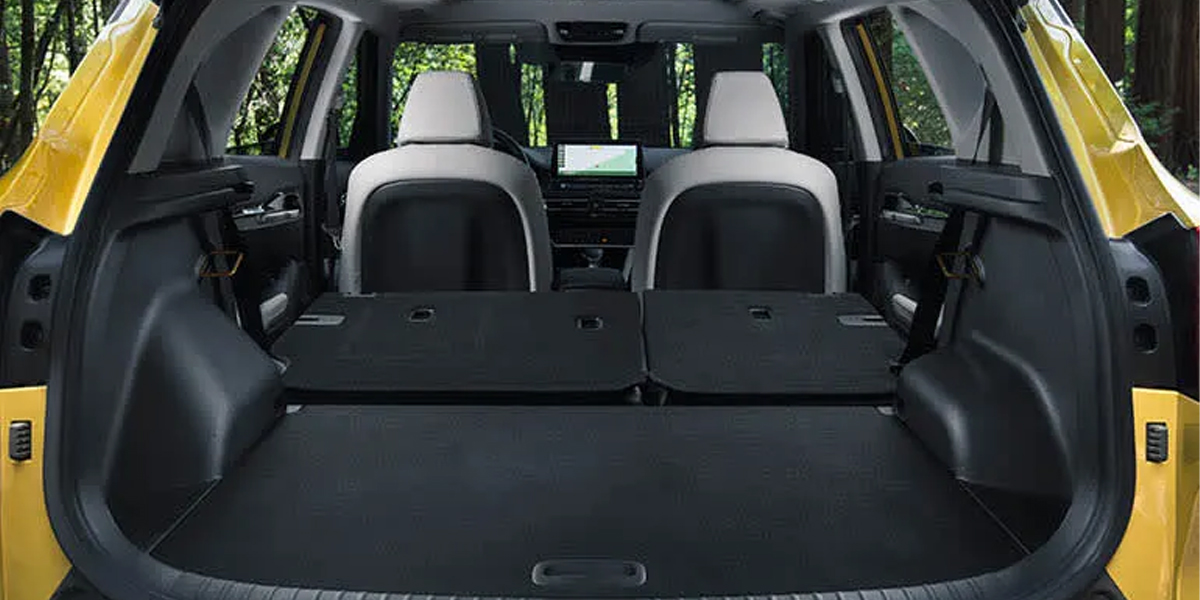 Mechanical – Seltos specs near Durham
The mechanical wizardry of Kia really shines here. You have lock mode on all-wheel drive that's standard on almost every single trim, giving you a better handling experience and more power over your power. What kind of power is it? Well, you'll have a 2.0L engine standard. It's rated at 146 horsepower. Move up to the 2.0L engine to grab 175 horsepower and get the available 7-speed dual-clutch automatic transmission. It makes for better acceleration and harnessing of all that power. When you have a compact SUV, 175 horsepower is an amazing power profile to witness. It really moves.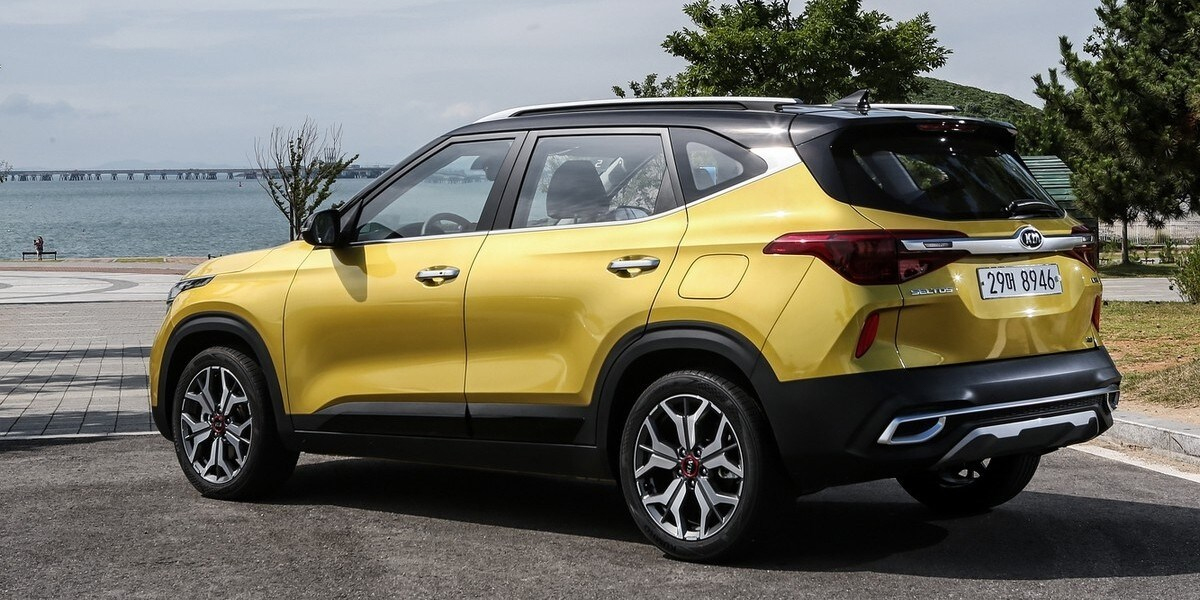 Safety – Kia Seltos specs near Durham NC
You can expect blind spot monitoring and a host of driver-assist features that give you "avoidance" power. In other words, your Seltos won't just alert you to dangerous driving situations. It will also be able to adjust its own steering, speed, braking, and acceleration features to maintain your safety on the road. How important is this? We are confident that these features will save lives in 2021. We can't prove that, but we're going to tell you that there are driver-assist features where the Seltos will actively intervene and prevent an accident. That's the kind of power you get from Kia's safety systems here, serving Durham North Carolina drivers and passengers with a safety suite they can truly trust. You can contact Burlington Kia to learn much more about the safety features of the Seltos. We want you to know that you're getting a truly safe vehicle here.
Request Seltos Information – 2021 Kia Seltos dealer
If you want more information about the brand new Seltos, please contact Burlington Kia. We receive more information about the model everyday, and we're going to be sharing that information with our lucky Seltos customers. We know that you want a compact vehicle that's powerful, comfortable, and safe, and we know that the Seltos is all of those things. You're not going to find another compact on the road today that's as sharp looking and competent as the Seltos. It fits right onto the modern roads of the world.
We appreciate your interest in our inventory, and apologize we do not have model details displaying on the website at this time. Please fill the form out below and our team will quickly respond, or, please call us at (336) 791-4199 for more information.