New Kia Compare 2020 Kia Soul vs 2019 Kia Soul in Burlington near Raleigh NC
Compare 2020 Kia Soul vs 2019 Kia Soul
View Inventory

Vehicle Overview
The 2020 Soul is a brand new creature than the 2019 Kia Soul. The world's favorite hatchback is getting a brand new look, an upgraded engine, and a huge boost of technology in 2020, and you can learn about it first here at Burlington Kia. The Soul has always been a vehicle not quite like the others, and that's the best of all things in an automotive world where personality is just about everything in subcompact vehicles. The world wants different, and Kia is serving Burlington Durham Raleigh with different in 2020. Our 2020 Kia Soul vs 2019 Kia Soul comparison will take you inside the new Soul and show you just why it's one of the champions of the hatchback universe.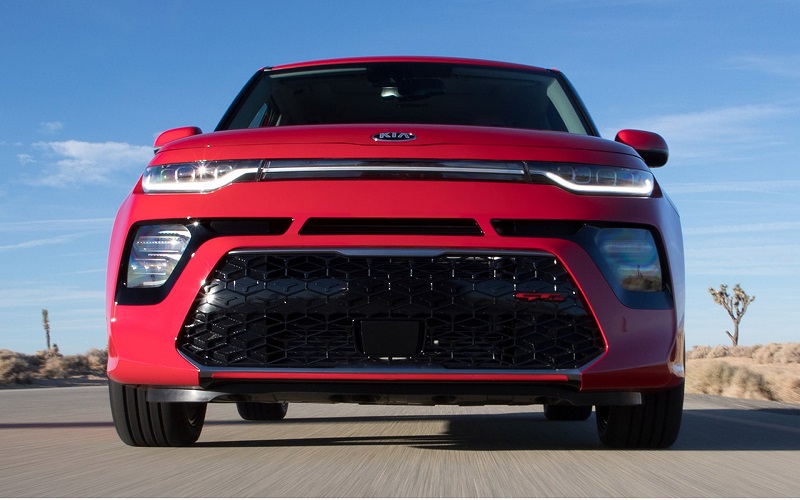 Exterior – 2020 Kia Soul
Burlington Kia has already noticed the differences in the exterior of the 2019 and 2020 Soul models. Kia didn't cut any corners here. When they redesigned the exterior, they went all the way, with a bigger body and a more boxy, modern look. They've slimmed down the headlights in front and added a boomerang shape to the taillights. It's sleeker and more modern than the 2019 Soul, and that will resonate with a younger audience. The X-Line and GT-Line appearance packages will spice up your Soul's exterior and make it a much sportier hatchback. The X-line even has fog lights, for a sort of off-road appearance that isn't traditional for a subcompact vehicle like the Soul. It's a distinct appearance package lineup that truly captures the free spirit of the Soul.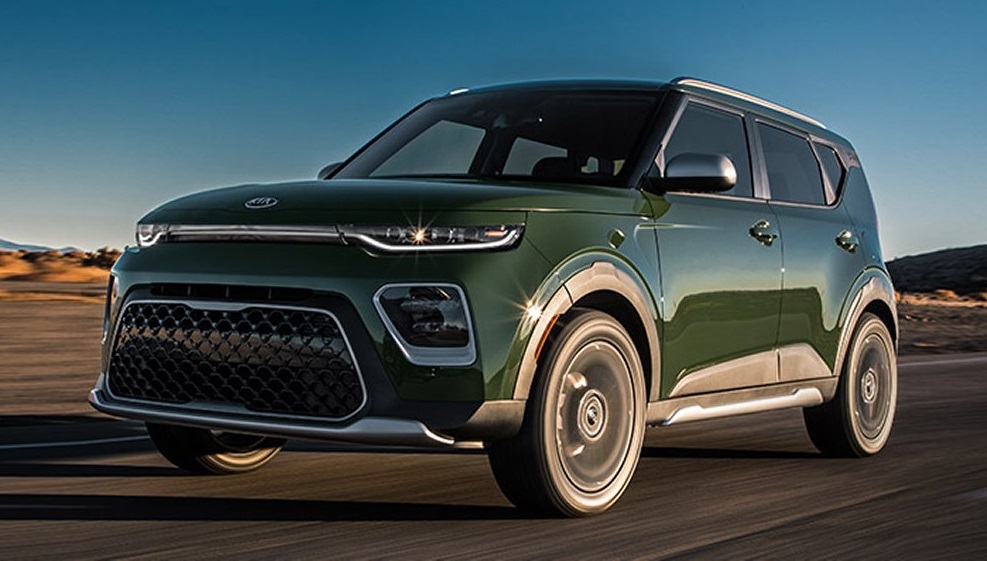 Interior – 2020 Kia Soul in Burlington NC
Interior roominess is bigger in 2020 thanks to a bigger 2020 Soul. Your 2019 Kia Soul has a noticeably smaller interior than the 2020 version. Is bigger better? In this case, yes! You have additional headroom and legroom in the 2020 Soul, along with greater tidiness and organization of your instrumentation and infotainment system. The festive interior ambient lights of the 2019 model has been upgraded to include more color and "mood" lighting. It's a diverse array of lighting options that let you enjoy the vibe of the Soul in general. Technology gets a boost in 2020 thanks to standard Apple CarPlay and Android Auto, just about two tech features that should be, but aren't, standard in all vehicles in 2020. The Soul is up to date now. You'll also find a much classier, soft interior than in other subcompact crossovers. Maybe it's the additional room, maybe it's that KIA uses premium cloth.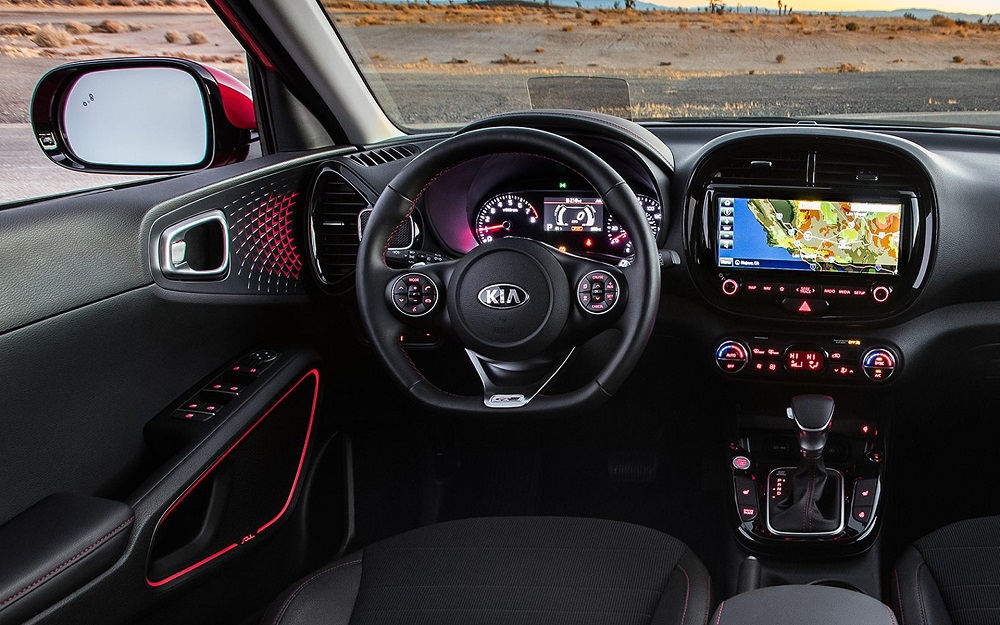 Mechanical – Soul specs in Burlington
Subcompact hatchbacks aren't built for speed, but they still need a competent engine to make the drive enjoyable and fun. The standard base model engine is changing in 2020. You'll get a 1.6-liter inline four engine that powers out 130 horsepower and 118 lb-ft of torque. A second option is available as well. It's a 2.0-liter inline four engine that gives you 161 horsepower. Finally, there's a very exciting addition to the engine family: a 1.6-liter turbocharged inline-four engine that's rated at 201 horsepower and 195 lbs-ft of torque. All-wheel drive will not be available for 2020, but that's something that we expected of a hatchback like the Soul. They've got stability features available that help to electronically control the grip on the road, so for most people, these safety features will make up for the lack of all-wheel drive.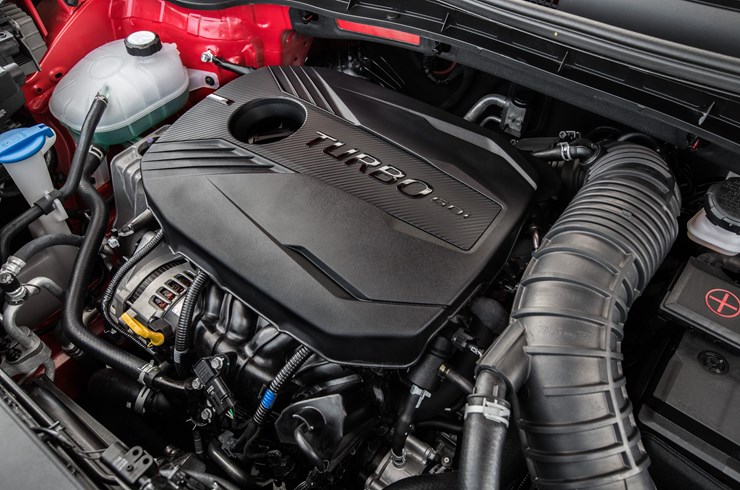 Safety – 2020 Kia Soul dealer
Our three favorite safety features on the 2020 Soul begins with forward collision avoidance. If you have a lapse in attention, your Soul can intelligently gauge the situation and apply the brakes for you to avoid that collision. Gone are the days of just being warned that a collision is imminent. Now your Soul can prevent the accident for you with active measures. Lights located on your side mirror form your blind-spot collision warning system. If there are vehicles approaching your blind spot and a collision seems imminent or likely, your system will warn you so that you can jump to attention and correct your driving. How many accidents will this prevent in 2020? We're going to guess more than a few. The Soul is a remarkably safe hatchback, one of the safest on the road. It is also constructed sturdily and has good body rigidity that makes it a much safer vehicle than so many other hatchbacks on the road. You can feel safe in this little vehicle.
Our dealership is proud to be serving Burlington Durham Raleigh customers with the latest information about the 2020 Soul. Our comparison to the previous year's Soul is meant to help you decide which vehicle is the one you want to own. We're huge fans of the Soul. It continues to be one of the most unique, high class hatchback models in the world, and that tradition continues in 2020. Join us today for a test drive. Call to schedule!