Burlington NC 2019 Kia Soul
Burlington NC 2019 Kia Soul
Vehicle Overview
Looking for a vehicle that has charisma and style along with being fun to drive usually takes time to find. However, that has changed. The 2019 Kia Soul has arrived, and if you live in Burlington North Caroline, the fun for you is just beginning. There is a new KIA dealership in town and if I were you, I'd be the first one there to take a test drive KIA Soul so you can see what you have been missing out on. You have nothing to lose, except the other car you are driving and want to replace. Why not replace with a Kia?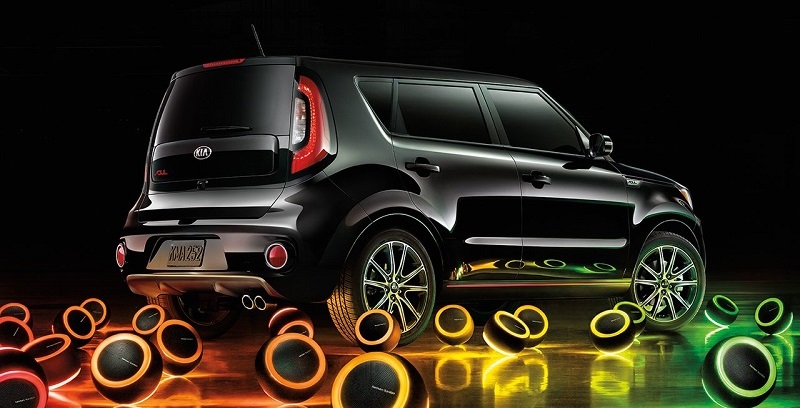 Exterior – 2019 Kia Soul
Just looking at the front of the 2019 Kia Soul, the bumper has been redesigned. Because there is no gas engine under the hood, there is no need for the front ends to have a grille. You get cute electrifying projector headbeam lights. Having Auto lights means your lights turn on or off automatically to save energy for your car. Because this car is small, the wheels are 16 inches. They can handle reduced vibrations on the road to step up efficiency. It helps that the tires are SuperLow Rolling Resistant. It just means that there is no drag. At the rear, the first thing you notice is no exhaust pipe. This vehicle is emissions free and leaves the air clean.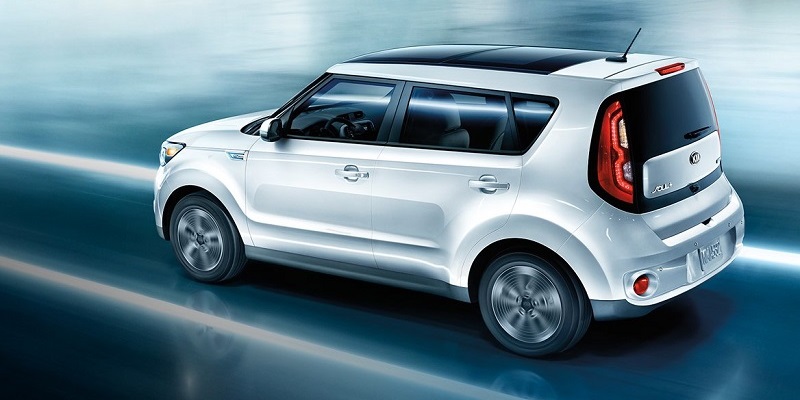 Interior – 2019 Kia Soul in Burlington
The bold and plush look of the interior suggests that comfort and sophistication has been taken to a whole new level. Driver side and passenger seats emit air during the summer and they become warm spots heated ventilation including the rear seats for the winter. An ulterior motive here was to make the interior just as captivating as the exterior. It worked. You get a nice soft leather trim with tailored headrests that take center stage. When you find the start button next to the shifter, just know that Kia means for you to have something different. It is ok to go against the grain a bit. To be able to start and shift at the same time means that the aim was to be different and simple. Also, you can set your own instant mood, and watch the colors dance to the music. You thought you were going to the club, but with these effects, the club is in the car. Harmon Kardon made an excellent sound system that was designed specifically for the KIA Soul. Apple CarPlay is the technology used to run the eight inch touch screen display in the dashboard. You can get Android too, and you can get directions from the voice command navigation system. Do you love the open air? If so, the panoramic moonroof will give you that luxury.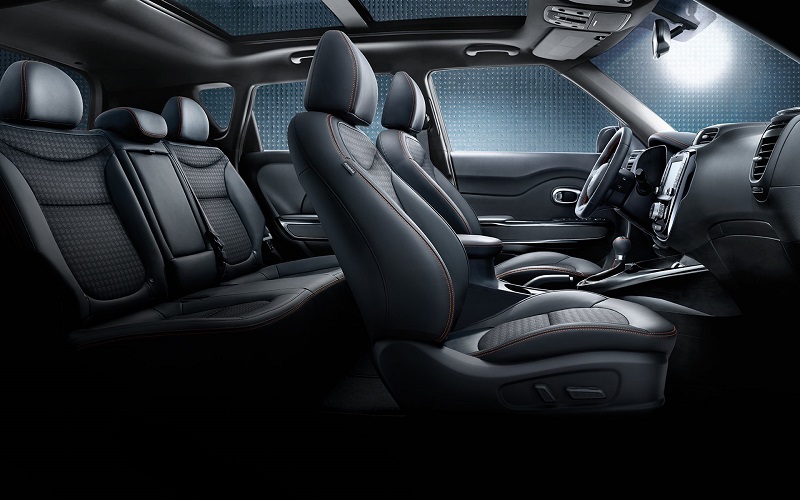 Mechanical – Kia Soul specs in Burlington NC
The 2019 Kia Soul is an all electric car. Because it uses an alternative fuel source, it is eligible to ride on the HOV lanes. If you are close by Burlington KIA, come check out the KIA Soul in Burlington North Caroline. There is the six speed automatic with overdrive auto-manual, and six speed manual with overdrive. It's transmission is electronically controlled, has front coil springs, pressurized shocks that are also gas and rack and pinion steering. When visiting your local KIA dealership ask about the speed sensing electric power assist rack and pinion steering, and front strut suspension with anti-roll bar. It also has four ABS channels with electronic stability. The gasoline direct injection is on the standard and the ignition type is spark. It also has a variable intake manifold. Fuel economy in the city is 24 mpg.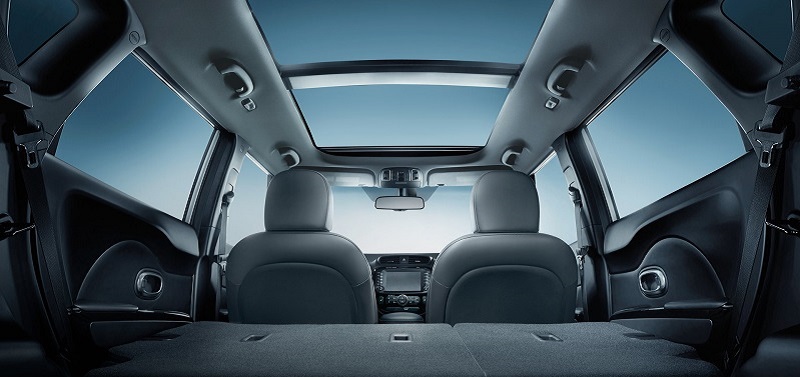 Powertrain – Kia Soul specs in Burlington
Come to the Burlington KIA dealership to see what the engine looks like on this car. It is a sportmatic which is a manual-shift auto, has a 1.6L engine I-4 DOHC, 130 horsepower, battery run down protection, transmission lockup torque converter, single stainless steel exhaust, variable valve control, and aluminum cylinder block. Should you drcude to use gas, there is a model that accepts regular gas. However, the Soul is going for the green approach. When you show up at the new KIA dealership in Burlington North Caroline, expect to be wowed.
Safety – 2019 Kia Soul dealer
For a small car, this Soul comes loaded with all kinds of safety features. They are adjustable from head restraints with tilt, front ventilated disc brakes, manual front head restraints, three point rear center seatbelt curtain 1st and 2nd row overhead airbag, front seatbelt pre-tensioners, front passenger airbag occupancy sensor, height adjustable front seatbelts, four wheel disc brakes, panic alarm, traction control, brake assist, occupant sensing airbags, dual front side airbags, two way head restraints, rear child safety locks, perimeter approach lights, and remote keyless entry.
For a small car, the Soul is packed with so many great wonders and toys. If you head to the Burlington KIA, you can test those toys out and see for yourself why this car is with the money. Go and visit the new KIA dealership and get your hands on the 2019 Soul, not only will be happy with your purchase, you will look for every kind of excuse to get behind the wheel of it. You might even catch a deal or two, but you will not know if you do it go. Head over to the dealership today. Everything you wanted in a Soul is waiting for your there. Do not miss out on your chance.