2025 Kia EV5: What We Know So Far
Discover the Impressive 2025 Kia EV5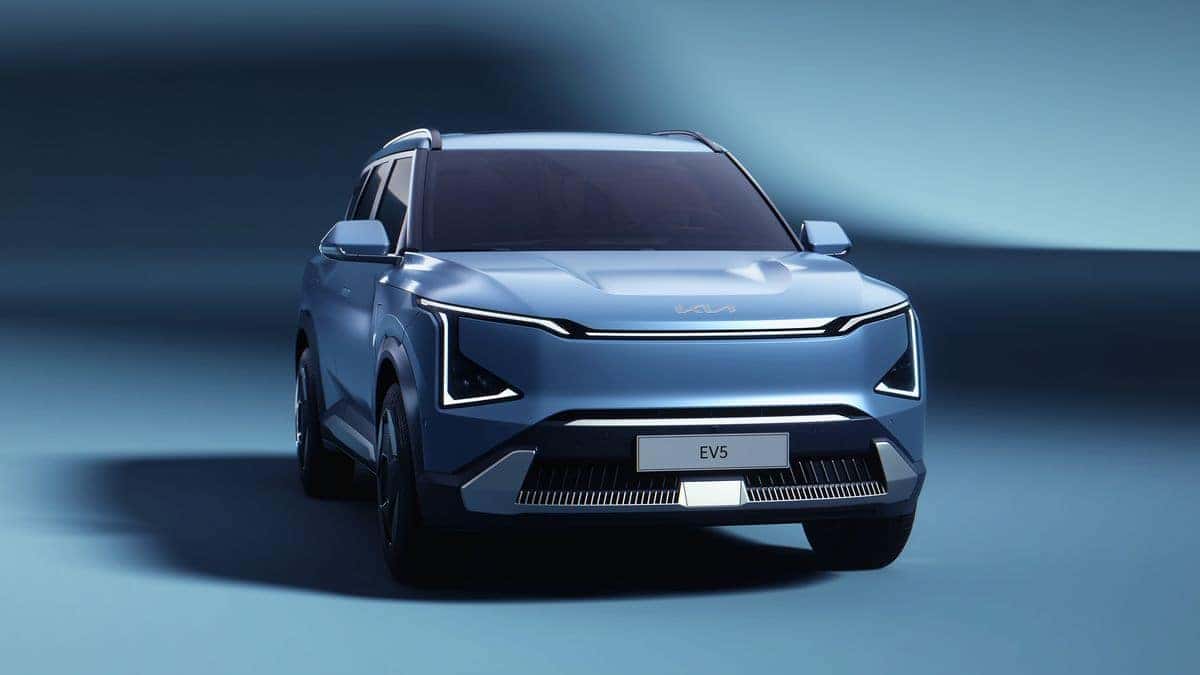 As the world of automotive technology evolves, electric vehicles (EVs) have become a prominent player in the industry. Kia, a brand known for its commitment to sustainability and innovation, is gearing up to release the 2025 Kia EV5, an all-new electric vehicle. With Kia's reputation for quality and the growing demand for EVs, this upcoming model is generating a lot of buzz. In this blog, we will explore what we know so far about the 2025 Kia EV5, including its expected features, performance, and the impact it could have on the electric vehicle market.
Distinctive Design
The 2025 Kia EV5 is expected to showcase a distinctive and futuristic design. Kia has been making bold design statements with its EVs, and the EV5 is likely to continue that trend. Early teaser images suggest a sleek and aerodynamic profile, with an emphasis on both form and function. Expect sleek lines, LED lighting, and a unique grille design, taking advantage of the absence of a traditional internal combustion engine.
Impressive Range and Performance
One of the key factors in the success of an electric vehicle is its range, and Kia is well aware of this. The 2025 Kia EV5 is rumored to offer a competitive range that can easily meet the needs of daily commuters and road-trippers alike. While exact specifications are yet to be confirmed, it's expected to be powered by advanced battery technology, providing both efficiency and impressive driving range.
In terms of performance, the EV5 is likely to be impressive. Electric vehicles are known for their instant torque and smooth acceleration, and the EV5 is anticipated to continue this trend. It's expected to offer lively acceleration and a responsive driving experience, making it an appealing option for those who enjoy driving.
Cutting-Edge Technology
Kia is known for equipping its vehicles with advanced technology, and the 2025 Kia EV5 should be no exception. It will likely feature a high-tech infotainment system with a user-friendly interface and connectivity options. Additionally, we can expect a suite of driver-assistance features to enhance safety and convenience during the drive.
Sustainability and Eco-Friendly Features
Kia has been a leader in sustainability, and the EV5 is expected to follow suit. The vehicle's production, as well as its operation, will likely incorporate eco-friendly practices. This includes the use of sustainable materials and a commitment to reducing its carbon footprint.
Moreover, the EV5 is likely to have features that promote sustainability, such as regenerative braking to maximize energy efficiency and reduce waste.
Market Impact
The 2025 Kia EV5 is poised to make a significant impact in the electric vehicle market. Kia's reputation for quality and affordability could make EVs more accessible to a wider range of consumers. Kia has confirmed that the EV5 will be sold in China, South Korea, Canada, and Mexico, it explained that the SUV won't make it to the U.S. market due to the manufacturing-related intricacies of the Inflation Reduction Act of 2022, which altered how EVs sold in the U.S. are incentivized.
Learn More about the 2025 Kia EV5 at Burlington Kia
Curious about the future of electric vehicles? Discover the revolutionary 2025 Kia EV5 at Burlington Kia! Our experts are here to provide you with all the details you need to know about this groundbreaking electric vehicle. From its cutting-edge technology to its eco-friendly design, we've got the inside scoop on the EV5. Click the button below to contact our expert staff today!