2020 Kia Optima for Sale near Durham NC
2020 Kia Optima for Sale near Durham NC
View Inventory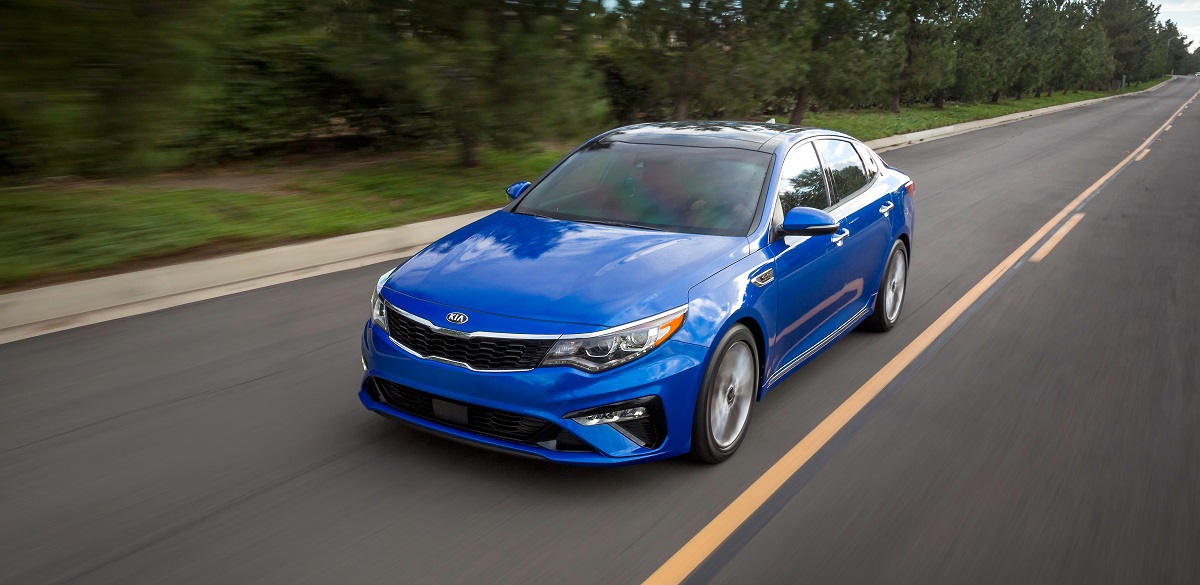 Vehicle Overview
The Kia Optima for sale is a vehicle that has always been sexy and sleek. The amazing thing about it is that it's also very affordable. When the manufacturer molded this model, it proved that luxury doesn't have to cost an arm and a leg. You can get the lavish look you want without going for broke. The 2019 Kia Optima came in at number five in the midsize cars category and has a perfect 10 in safety on the US News site. The 2020 version of the vehicle provides more of the same reliable and attractive features plus a few extra ones. The following is some information on the 2020 Kia model. Take it and then make an appointment at the dealership near Durham NC.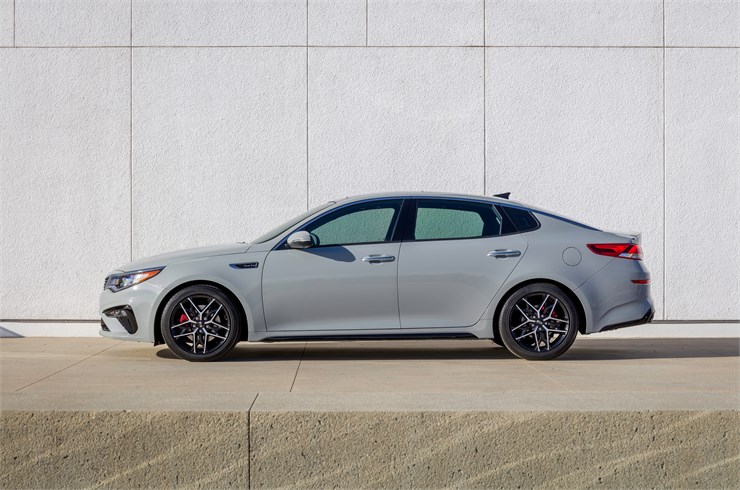 Exterior – 2020 Kia Optima
The new Kia Optima is a redesigned model. The manufacturer wanted to give it a little bit more pizzazz than it already had. It was successful in doing that, and it also surpassed many expectations. Its new look has a sporty vibe to it, but it doesn't lose the element of class it's always had. The dealership serving Durham customers has some models for you to check out when you get a chance.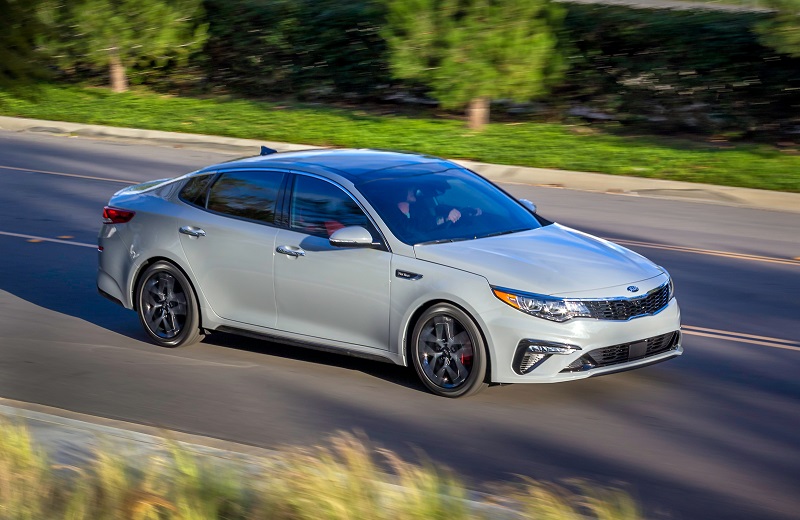 Interior – 2020 Kia Optima in/near Durham NC
The Optima's interior is not only fun, but it's also practical and convenient. One thing you'll enjoy is that the computer system will remember the way you adjust your seat the next time you get in the vehicle. You won't have to play with any buttons or gadgets because the system will automatically set it the way your body wants it. That process will save you time when you have to rush to make it to important places. Another amazing thing about this model is that you can start it up with the simple push of a button. There's no need to worry about inserting keys. That's a pretty big deal in a time where every second counts. These are just a few of the features that you'll see if you invest your money into this model. The dealership serving Durham shoppers will have additional details for you so that you can make an informed decision about your prospective purchase.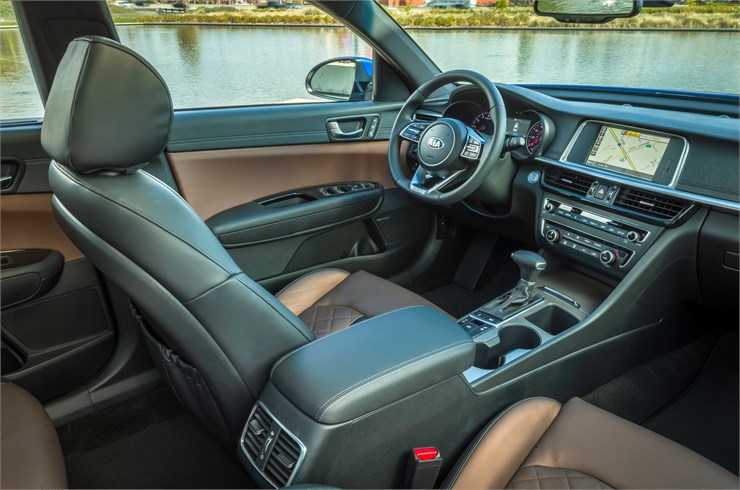 Mechanical – Kia Optima specs in/near Durham
Lots of technology is available for you in the Optima, and it's all there to ensure that you enjoy your ride 100 percent. First, you have Bluetooth Wireless Technology. That's there so that you'll always be able to have a wireless experience and keep your hands off the wheel during important times. Another feature you'll love about this car is the pushbutton start. Yo won't have to put keys in the ignition and twist. You can simply press a button and get your car going wherever you need to go. Some of the mechanical features that you'll have in your ride are features such as WiFi and navigation. WiFi keeps you and your passengers connected to their technology, and navigation keeps you on the right path to your navigation. More features are there to enjoy, but you'll have to stop by the dealership serving Durham shoppers to get the full effect of the model for sale.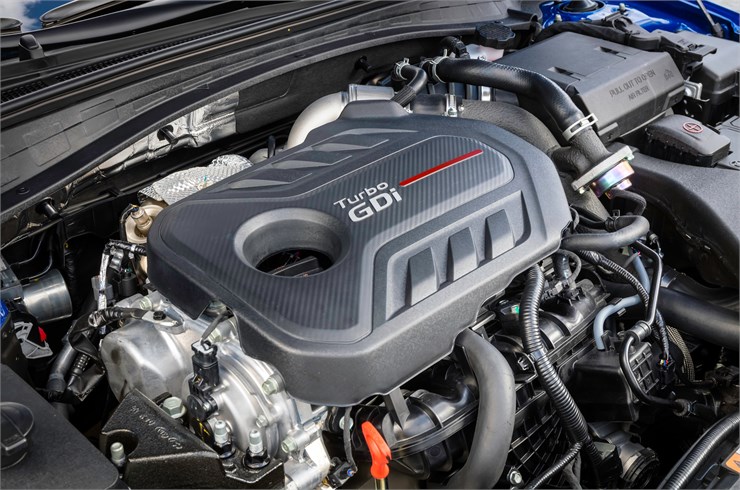 Powertrain – 2020 Kia Optima dealer
The Optima has an impressive powertrain on it. You don't have to worry at all because the power is there if you want it. The base model has a 3.4-Liter, four-cylinder motor that has a lot of kick to it. You also have a 2.0-Liter option that will give you a whopping 245 horsepower. Other options are available if you're not sure what you want. Kia made sure that it opened its doors and made plenty of choices available for its potential buyers so they could get the option that gave them the most benefits. Check the dealership near Durham NC to take a test-drive in one that interests you.
Safety – 2020 Kia Optima dealer
The 2020 Kia Optima has a heap of safety features to ensure that you and your passengers have the highest level of security when you're in the vehicle. Some of the features that come in the new Optima include features like the electrical handbrake, cruise control with speed limiter, traction control and electronic stability control. The mix of the electronic stability control and the traction control are there to ensure that you stay planted on the road at all times. The speed limiter is a feature that perfects the cruise control so that you're always completely grounded. Stop by the dealership to try some of these amazing features firsthand.
You've only heard a fraction of the details about the awesomeness of the Kia Optima. You should now be ready to contact the dealership near Durham NC and request a test-drive of the 2020 Kia Optima for Sale. After you take that journey, you'll learn additional reasons to purchase the Optima for yourself. The features and benefits that you'll see will be way beyond what you've heard there. Contact the dealership serving Durham shoppers now to find out more about this fantastic model. You'll be glad you took the time out to do so. You may just leave the facility as the owner of a new 2020 Kia Optima because the finance team is that fantastic.