2020 Kia Forte in Burlington NC
2020 Kia Forte in Burlington NC
View Inventory


Vehicle Overview
The Kia Forte is one of Kia's most popular models because of its sporty exterior and motor. The 2019 model made it to number one of the list in its class on the US News site. The 2020 model has everything that the 2019 model offers plus a little bit more. You'll like this model because it's versatile. You can use it as your daily commuter, vacation transportation or your little workhorse. It's highly fuel-efficient, and it's spacious enough to do any job. Here are some details about the Forte so that you'll know if it matches what you want in a car. You can contact the dealership near Durham Raleigh Chapel Hills to schedule an appointment to test-drive it to see if it's what you've been looking for. The Burlington Kia dealership near Durham Raleigh Chapel Hills has several trims available that you can drive if you're interested.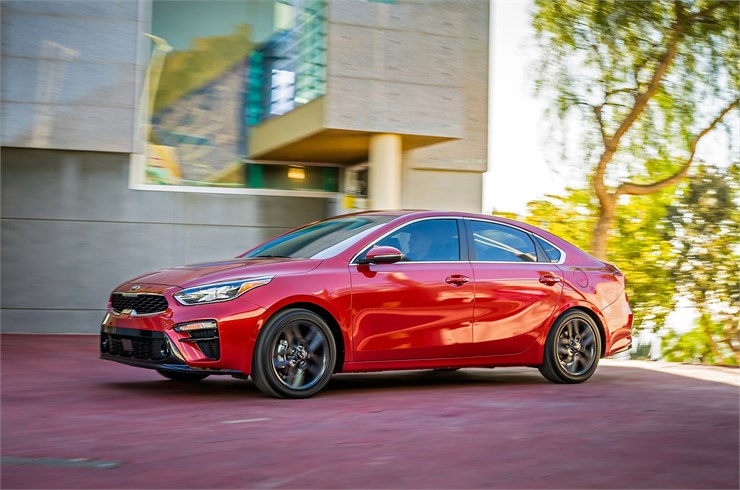 Exterior – 2020 Kia Forte
The 2020 Forte received a few changes from its predecessor that make it even more unique than it was before. You'll get projector-beam headlights and some additional features like the alloy wheels, gloss black grille, black bumper accents and more. You can set your car up on 16 or 17-inch wheels depending on your personal preferences. The color options that you can choose are abundant. Some of the options you'll have are colors like Currant Red, Fire Orange, Deep Sea Blue and more. Talk to the dealer about the color options that are available for you. Ask someone at the Burlington Kia dealership to help you choose a model with colors that match your personality and flair. The search for the right car will be lots of fun for you.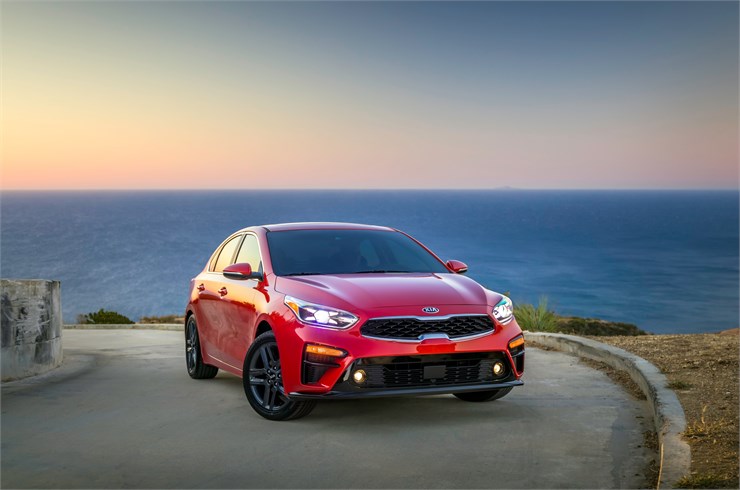 Interior – 2020 Kia Forte in Burlington NC
The interior of a car has to be spectacular enough to keep you sitting in it for a long time. The better options you have for your interior, the longer trips you can take in your car. The Forte offers a slew of amazing interior features for you and your passengers to enjoy. Some of the most common ones are the Power Driver Seats, USB Charging Ports, Dual-Zone Automatic Temperature Control and a Power Sunroof on some models. You can discuss all the new editions with an educated salesperson who can tell you everything you can expect to receive. The Burlington Kia sales rep is waiting to get in touch with you about this car and what it can offer you.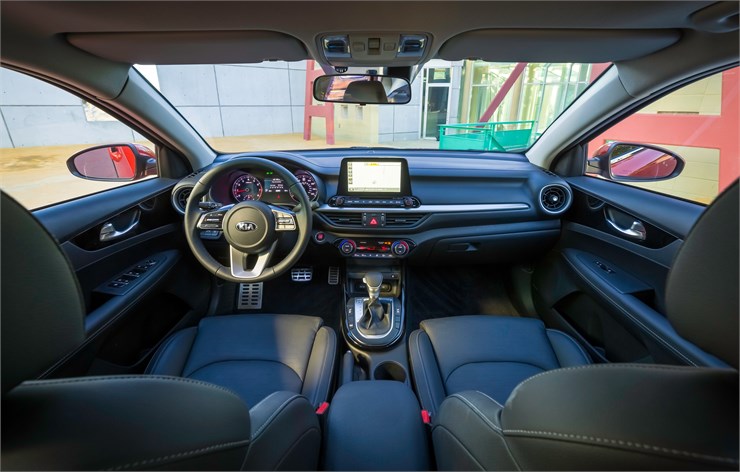 Mechanical – Forte specs in Burlington
The technology and mechanical features that you have in a new car are important to your trip experience. That's why you need a vehicle that has lots of tech for you to operate. The Forte has tech features such as wireless charging, premium sound system, Apple CarPlay, Android Auto and more. Apple CarPlay and Android Auto will help you keep in touch with your favorite applications and music. The premium sound system will ensure that you have a top-notch experience. You can also enjoy some convenience technology such as the Smart Trunk feature. You can enjoy all this technology and more if you invest in a Forte for your household.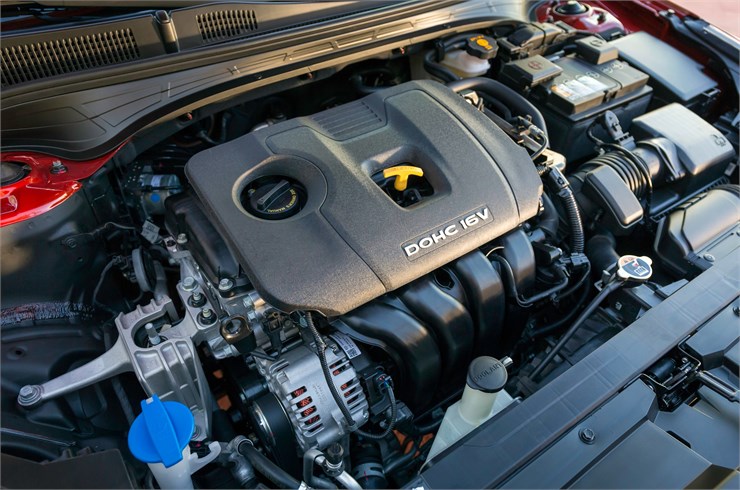 Powertrain – Kia Forte specs in Burlington NC
Now you're probably wondering about the powertrain. You want to know if the Forte has enough pizzazz to keep you going and if it's still fuel-efficient enough to make your life productive. The answer to both questions is yes. The base Forte comes with a zippy 2.0-Liter motor that can crank out 147 horsepower. You can opt for the Turbocharged 1.6-Liter model if you need a little more bang for your buck. That model will give you 201 horsepower. You can request a six-speed manual transmission or a seven-speed dual-clutch option. The sky is the limit for you. Ask for what you want, and let the sales rep put it together for you.
Safety – 2020 Kia Forte dealer
Finally, let's review the safety features on the 2020 Forte because safety plays such an essential role in overall automobile value. The 2019 model has a safety rating of 9.5 out of 10 points, which is almost a perfect score. It received its high score because of features like Blind-Spot Collision Warning and Traction Control. The 2019 model received recognition for being a top safety pick by the Insurance Institute for Highway Safety. The 2020 model has features like Pedestrian Detection and Blind Spot Monitoring to the mix of excellent safety features. Ask someone at the Burlington Kia dealership near Durham Raleigh Chapel Hills to give you some details about the other safety features it has.