2019 Kia Sorento in Burlington NC
2019 Kia Sorento in Burlington NC
Vehicle Overview
The KIA Sorento is a sleek and affordable option for you if you need a spacious vehicle that will perform well. The 2019 model has already gained footing as the number two vehicle in the category of mid-size SUVs. Customers raved about its cost-effectiveness, technology and handling. Its highest areas according to users were the areas of safety and performance. The critics thought highly of it as well. You can find a 2019 for your family in Burlington North Carolina and take it home with you if you follow all the right steps. You can start the process today and become a new vehicle owner today. Here is some information about the model so that you know what you will have.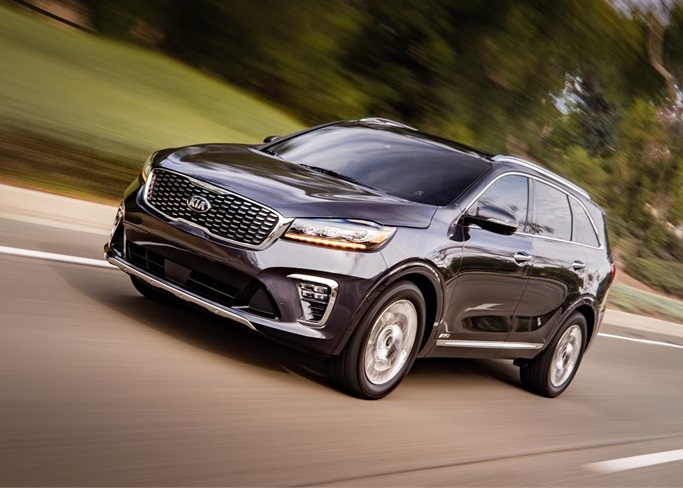 Exterior – 2019 Kia Sorento
The exterior of your vehicle is just as important as the interior is because you want to feel good about what you're driving. Heads will turn all the way around when you pass them by in the new Sorrento. Its body has a myriad of curves that give it a sporty appeal while still maintaining its class. The base model offers classy colors like Ebony Black and Sparkling Silver. Other trims offer colors such as Passion Red and Blaze Blue. The exterior gets interesting when you select better trims. Contact a dealer so that you can get a look at the latest trim options. You'll surely find something that makes you happy there.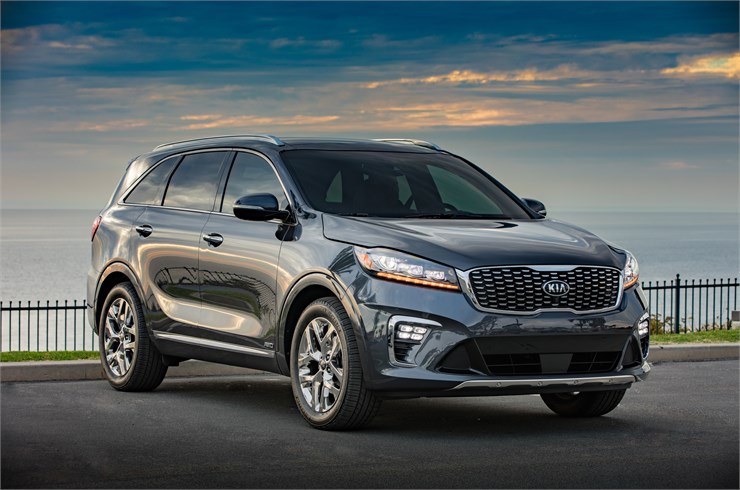 Interior – Kia Sorento in Burlington NC
They crafted the Sorento with the highest level of comfort in mind for you and anyone you have riding with you. You will enjoy a 7-inch touchscreen display and features such as the leather upholstery and spacious cabin. Users ranked the interior with an 8.2 for its comfort and accommodations. You will most likely enjoy everything it offers you. You will have to take it for a spin so that you can see all of its true benefits. Contact Burlington KIA to schedule that ride and speak to someone who can tell you more about the interior. They will be super-delighted to converse with you.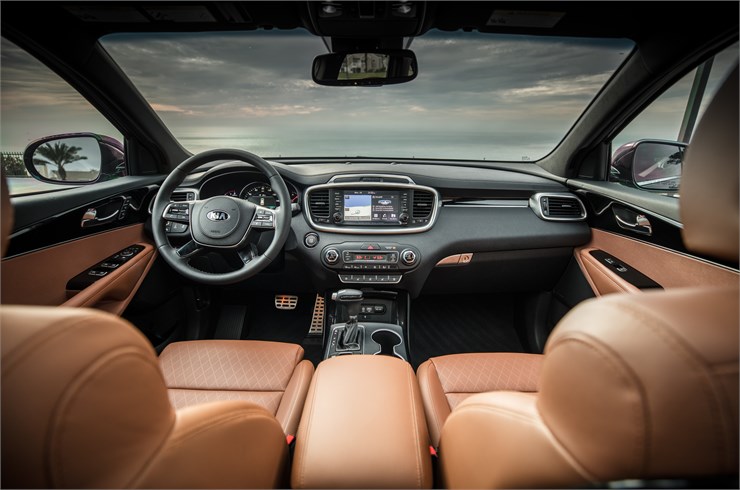 Mechanical – Kia Sorento specs in Burlington
The manufacturers made sure that they put a lot of effort into the technology and mechanical features to keep you confident and entertained. Some of the main features that you will notice in this vehicle are features such as the power outlets, auxiliary jacks, Bluetooth, Apple CarPlay, Android Auto, Voice Command, Navigation and more. Some of the safety technology that it offers are features like the Blind Spot Detection Warning and the Smart Cruise Control. Everyone has a problem with the blind spot. KIA wanted to compensate for the issue by offering a warning that lets you know when someone is in your sensitive area. The Voice Command and Bluetooth are two features that make your ride safer and more convenient.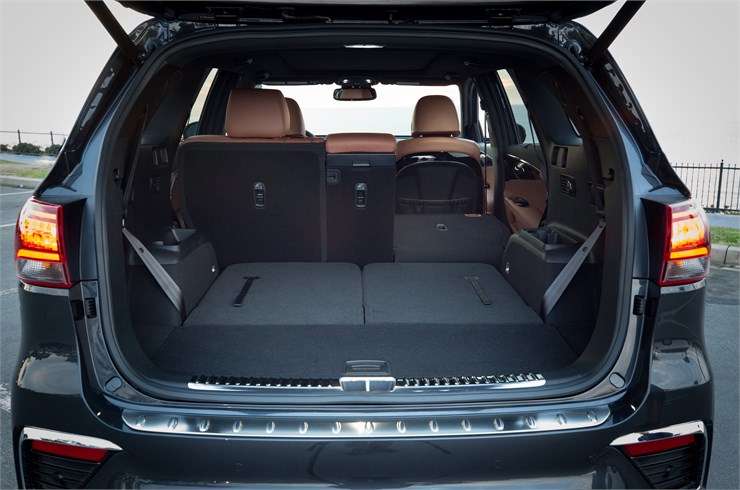 Powertrain – Kia Sorento specs in Burlington NC
You don't have to think a second time about whether or not this vehicle is powerful enough to make you happy. The answer is yes right away. The base Sorento has a 2.4-Liter motor that delivers 185 horsepower. You can choose other options that offer more power than that if you so desire. Other trims deliver 290 horsepower, which is very powerful. This vehicle offers you a very well-rounded option. To find out more about it, you can contact Burlington KIA in Burlington North Carolina as soon as you can.
Safety – 2019 Kia Sorento dealer
As mentioned before, the Sorento's safety features were good enough to earn a higher-than-nine score on US News. You can drive around with your family and ride in confidence knowing that the safety technology will have your back every little step of the way. Some top safety features you'll find in this vehicle include features such as the Electronic Stability Control, Tire Pressure Monitoring System and Hill Start Assist. The Hill Start Assist will help you if you need to get started on a hill. The Tire Pressure Monitoring System is in place to let you know when your tires are losing pressure. A long list of additional features is available. This was just to make you aware of some of the technology that the car offers to keep you and your passengers safe. Contact the dealership to get additional information about this car so that you can decide whether you want it to be yours. Its available at Burlington KIA if you want it.
Go in for a Test-Drive of the 2019 KIA Sorento in Burlington
The only way to truly tell if the model is for you is to take it for a test-drive. You can do that soon by scheduling an appointment in Burlington North Carolina for it. Someone will take you on a journey and allow you to get to know the vehicle inside and out. You can judge its performance, amenities and comfort. If you enjoy the experience, you can start the process of applying for vehicle ownership. The finance team will try its best to get you approved for a Sorrento of your own. Start your journey today by.calling and scheduling an appointment. The KIA salesperson will take you on a detail test-drive so that you can make an educated decision about the car. If you like it, you can talk to the finance department about it next.
**This article is for information purposes only. Contact the dealership for the most up-to-date information.**