2019 Kia Niro in Burlington NC
2019 Kia Niro in Burlington NC
Vehicle Overview
The new 2019 KIA Niro is a superb option for anyone who needs a practical ride that offers a ton of conveniences. The well-crafted subcompact SUV made quite an impression on the world in 2018 and had a standing of fifth place in the category according to reviews on the US News website. The KIA vehicle had a spectacular performance and interior review, and the 2019 version made many improvements. It may be a wonderful fit for you if you have a huge family, or if you just like to travel comfortably. The KIA dealer in Burlington North Carolina has this vehicle as an option for you. Take advantage of it by stopping by today and asking to look at it. Here are some details about the 2019 KIA Niro that may entice you to check it out at the Burlington KIA dealership: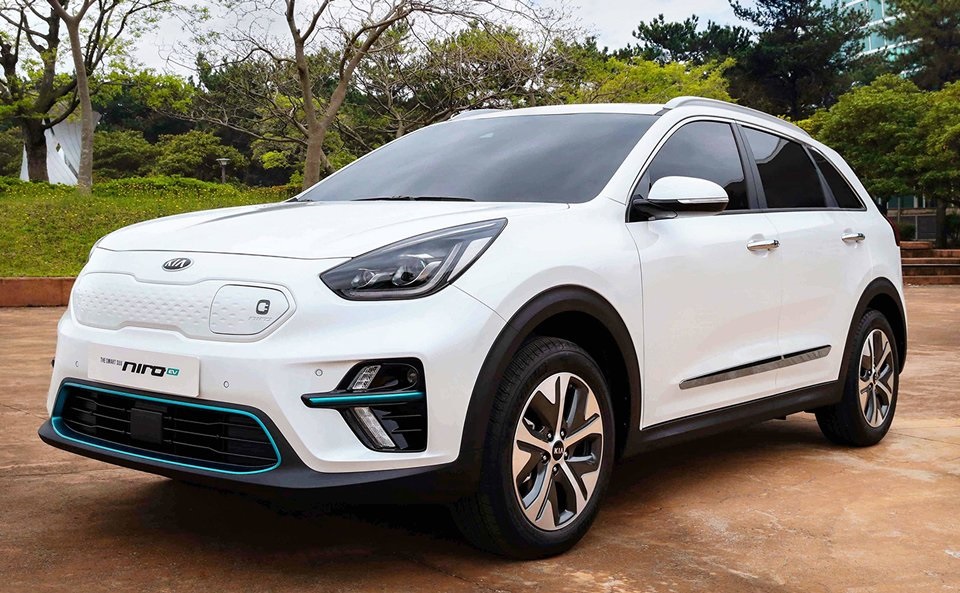 Exterior – 2019 Kia Niro
The Niro's exterior is a breath of fresh air. It's a good cross between sporty and classy. The mix makes it attractive to all classes of people. An owner can literally change the face and attitude of it by changing the color option. For example, a Silky Silver or Aurora Black Pearl model may be good for a business person or one who loves a lavish lifestyle. A Runaway Red model sounds fun. It sounds like something a young person or a carefree heart may like. The model has swirltactular wheels, a stylish grille and a body that curves enough to turn heads when it's in action.
Anyone will be impressed with it. Stop by the dealership to get a good look at this model for yourself. Pictures can only do it so much justice. You have to get behind the wheel to get the best experience out of it.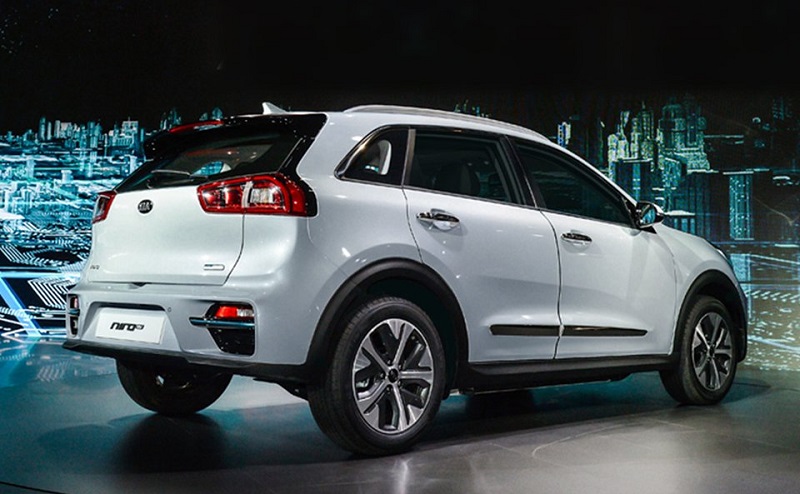 Interior – Kia Niro in Burlington NC
The interior is designed to give you the highest level of comfort and convenience. There are many features that you will appreciate in this car. One of them is the cargo space. A car can never offer too much cargo space to a person. You and your passengers will be able to put all of your items inside this model with no problem whatsoever. Other features that you will love are things like the plush seating and folding rear seats. You'll be in absolute bliss if you purchase this model at the Burlington KIA dealership. We promise.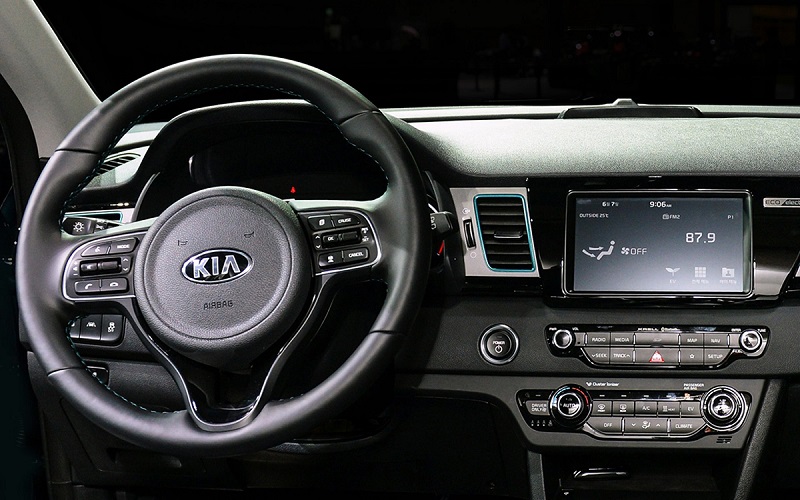 Mechanical – Kia Niro specs in Burlington
If you're looking for loads of technology, you don't have to look any further than the Niro. It will keep you busy during your entire trip. There are many goodies for you to indulge in if you buy this one for yourself. One of the features that you will have at your disposal is the 7-inch touchscreen that's connected to the SiriusXM and other services like the navigations. The display screen gives you an easy-to-read experience that you will enjoy.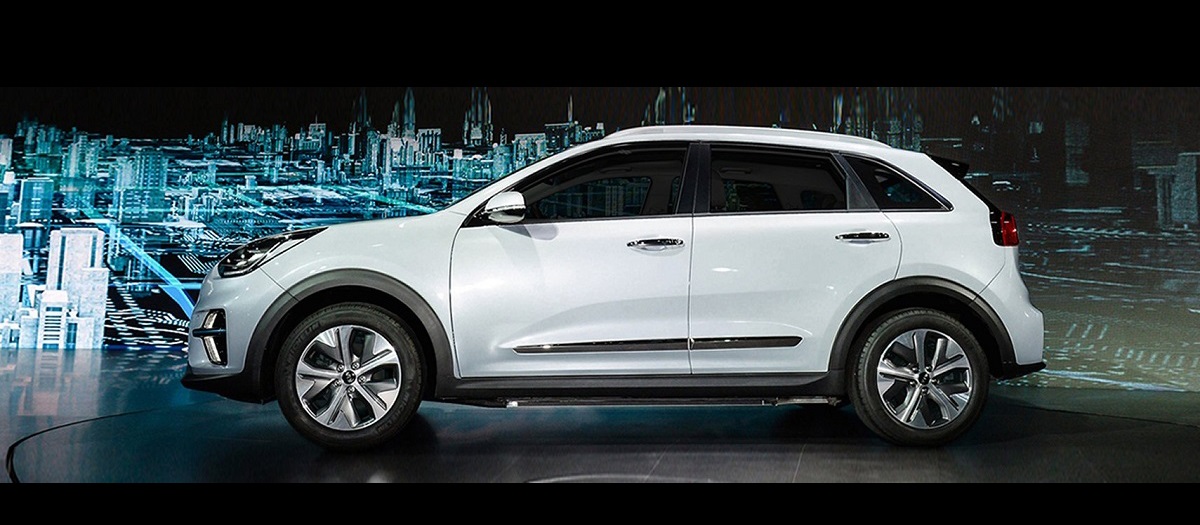 Powertrain – Kia Niro specs in Burlington NC
It's natural to wonder if your SUV has what it takes regarding power and performance. We can proudly say that the Niro will meet your expectations and maybe even surpass them. All models offer a 1.6-Liter motor with 139 horsepower. That's enough zip to get you through your day and to let you know that you can achieve anything you desire. You can get top performance out of it if you keep it maintained by getting your oil and filters changed on time and such. Just bring it to the service center at the dealership, and you can extend the life of it for many years.
Safety – 2019 Kia Niro dealer
Safety is always a top priority with this manufacturer. They are always looking for ways to enhance each vehicle owner's experience so that person and his or her passengers are safe and protected. The Niro has a ton of features that you can have confidence in when it comes to your safety. A few of the features that your vehicle will have on it are features such as the Electronic Brake Force Distribution, Hill Start Assist, TPMS and more. The Hill Start Assist is self-explanatory. It helps you to tackle the hills without losing your footing in the vehicle. The tire pressure monitoring system is intact to help you keep track of your pressure so that you can put air in your tires whenever you need to. The list of safety features in the new 2019 Niro is gigantic. The best way to find out what's available is to stop by the dealership and have a look. Just ask one of the salespersons, and they will be delighted to show you around.
Stop by the Dealer in Burlington North Carolina
Our KIA dealer in Burlington North Carolina is ready to greet you and then take you for the car ride of a lifetime in this amazing new 2019 Niro vehicle. Schedule a test-drive in the new 2019 Niro today so that you can get an up close and personal look at this car and decide whether you want to make it a part of your life. The finance experts will work hard to get you an approval so that you can ride home with it and share it with your family. Get on the phone with Burlington KIA today to get the process started for yourself.